Inland Steel
The Inland Steel Building is one of modern architecture's most epochal structures. The first Chicago high-rise built after the Great Depression, Inland Steel was the paradigm for SOM's principle that high-rise form at its best does, indeed, follow function. Inland Steel changed the way towers are constructed, and helped transform American office culture during the second half of the 20th century.
The building consists of a 19-story office tower and a 25-story service tower. A one-story unit that contains auxiliary facilities is attached to the service tower. The 19 floors of the office tower, each with an area of 10,200 square feet, have no interior columns, and therefore these open floor areas allow maximum flexibility in the arrangement of offices and work rooms.
The framing is structural steel. Girders, 60 feet long, span the whole building and support the beams and decking. Frames and mullions of the curtain wall are stainless steel, glazed with tinted laminated glass and paneled with porous concrete and insulated stainless steel sheets.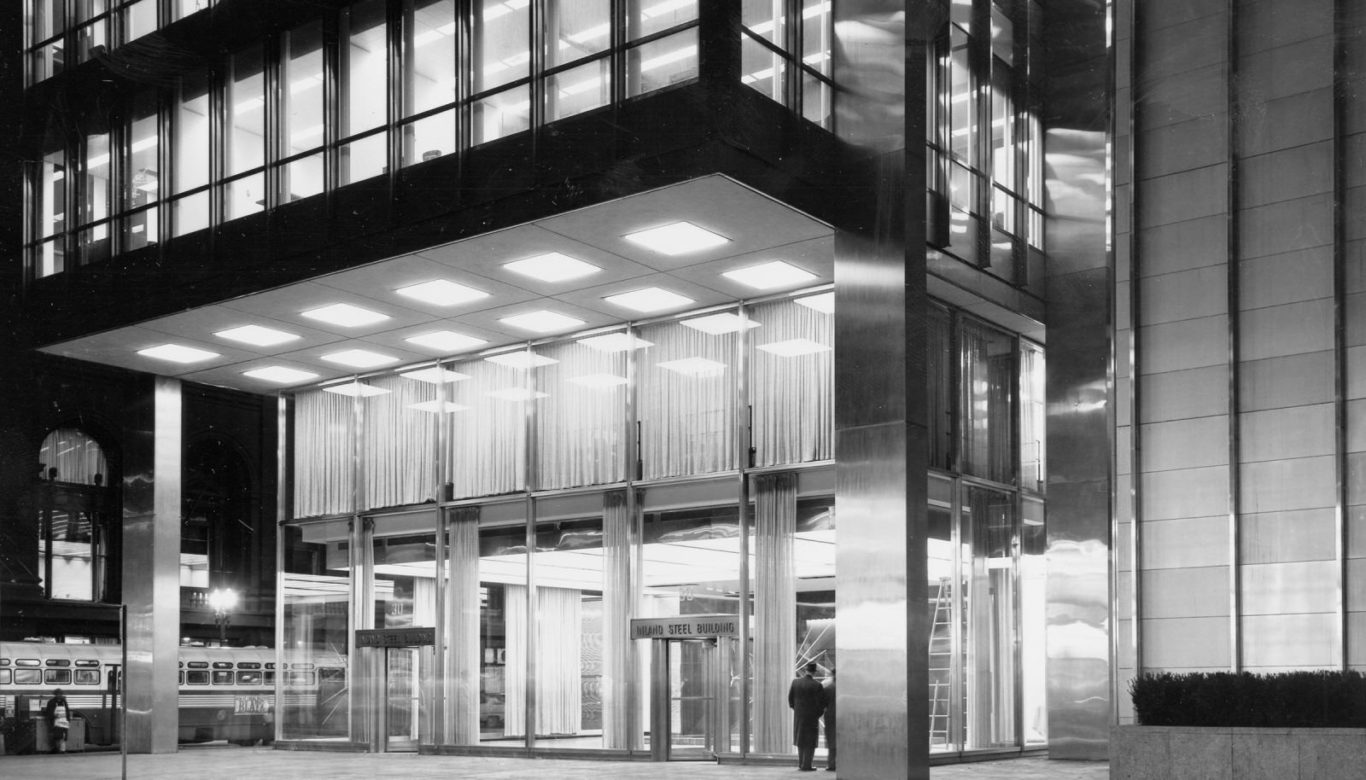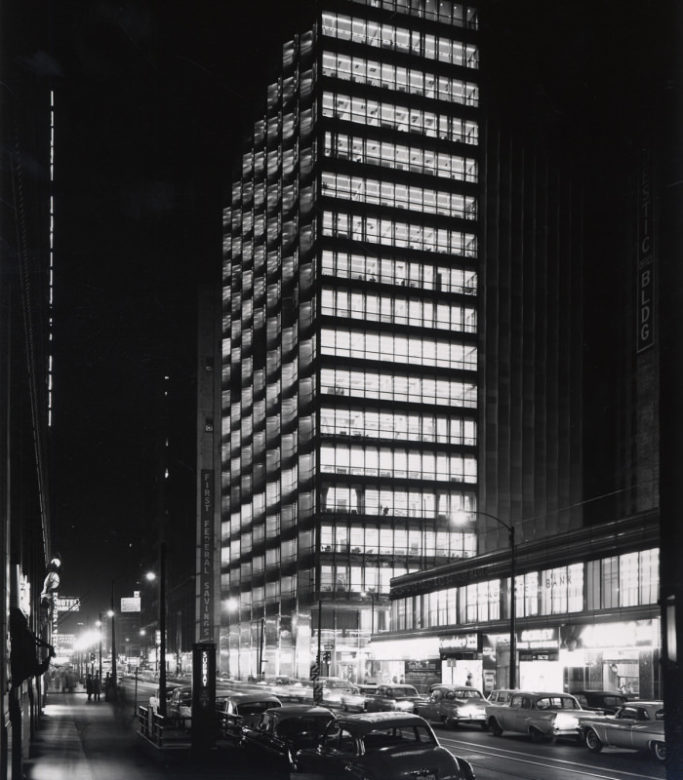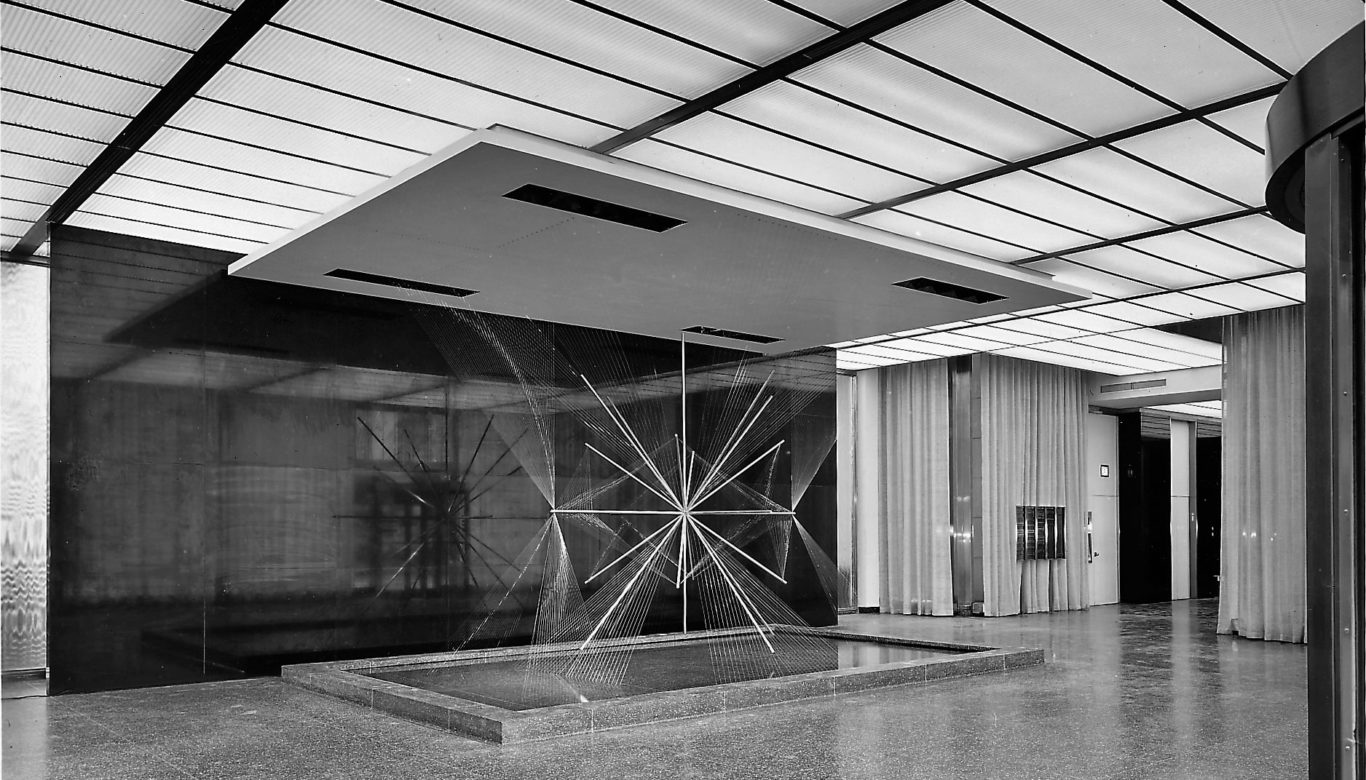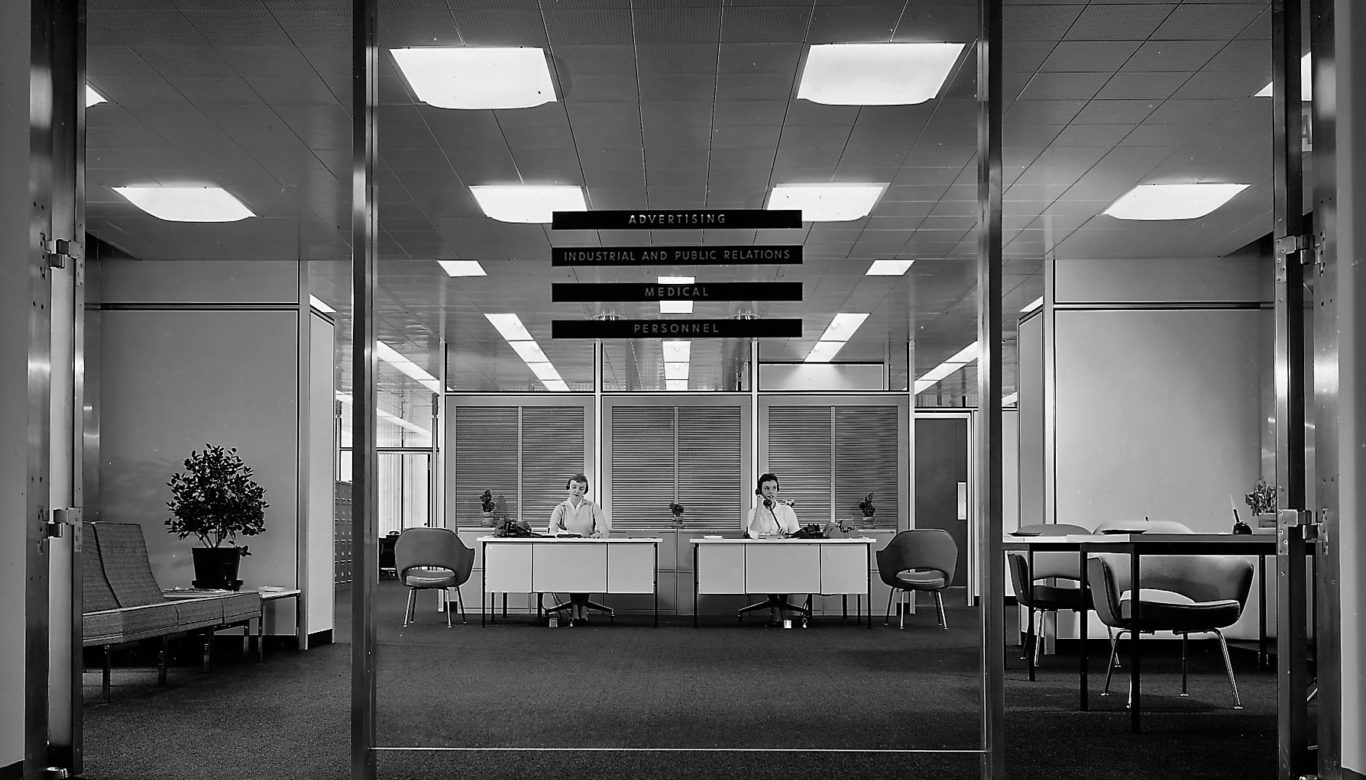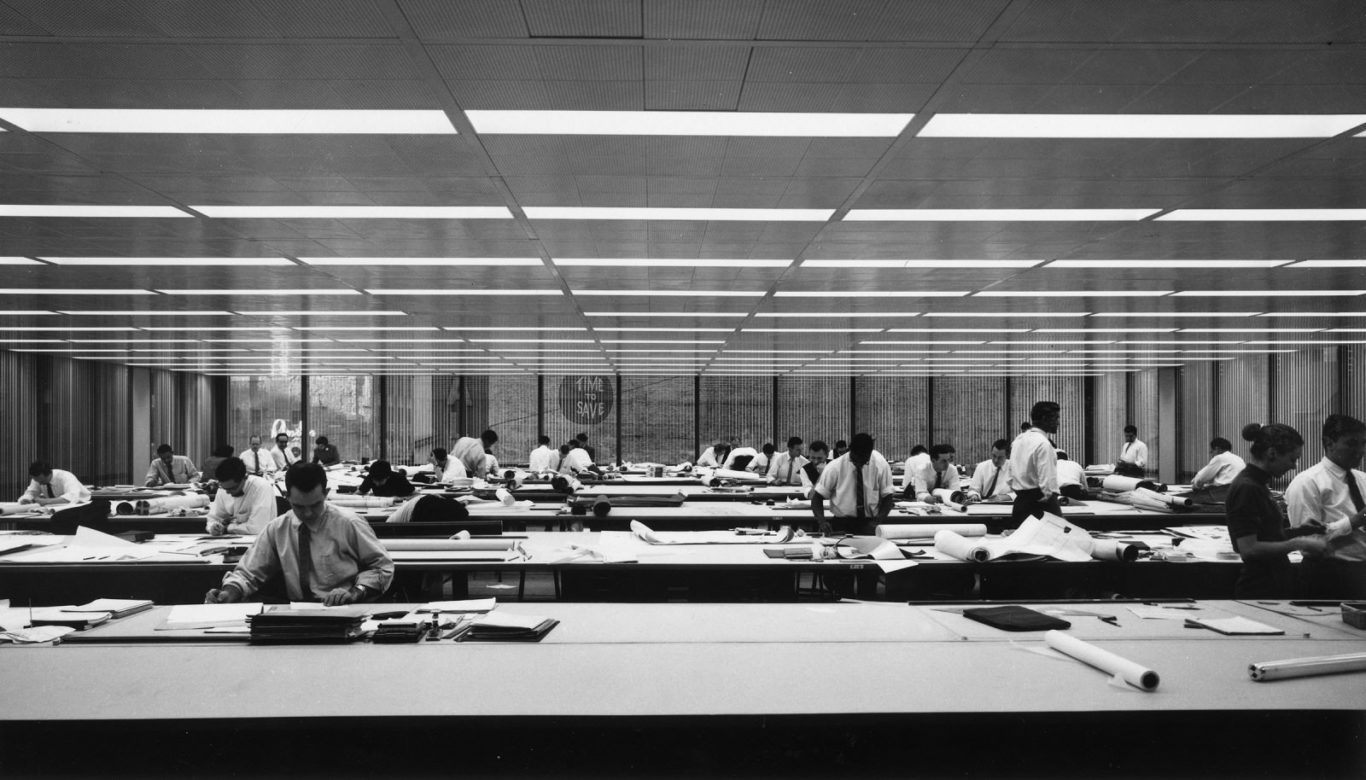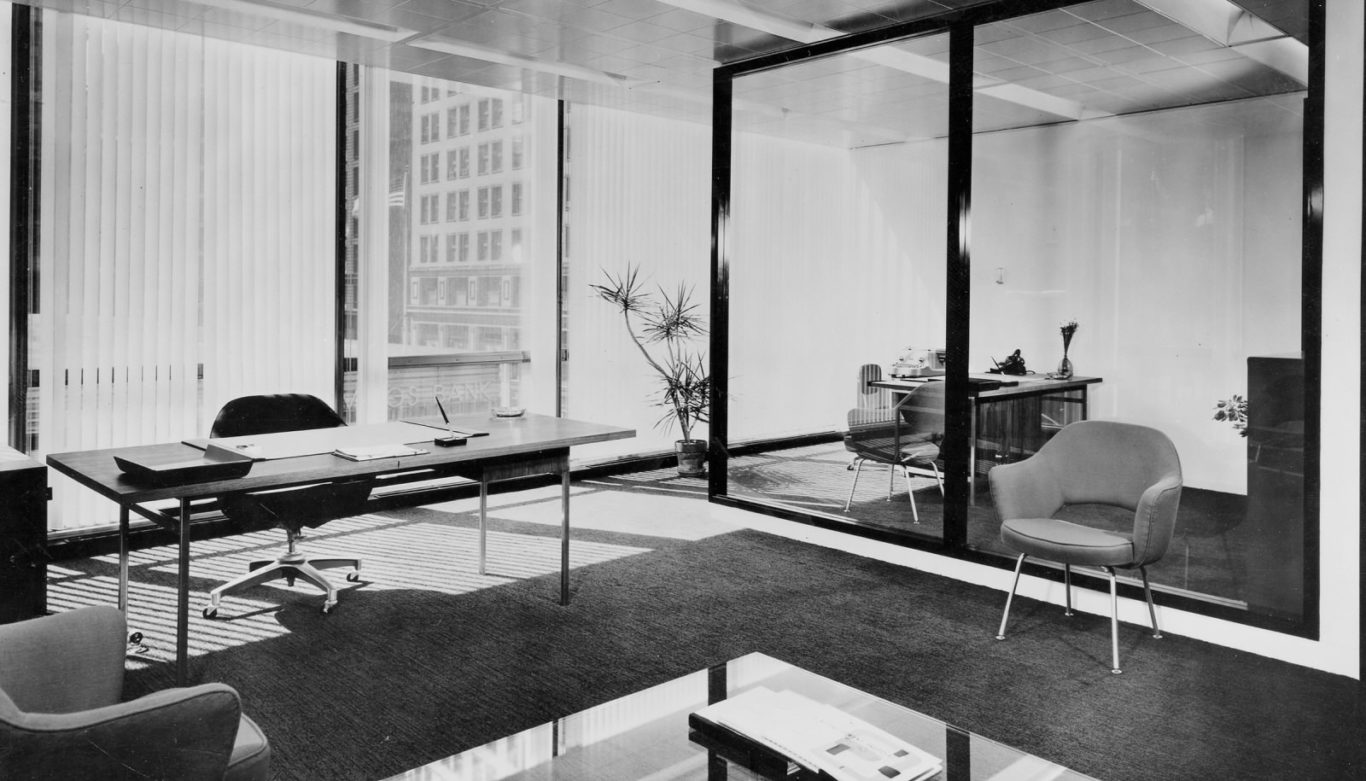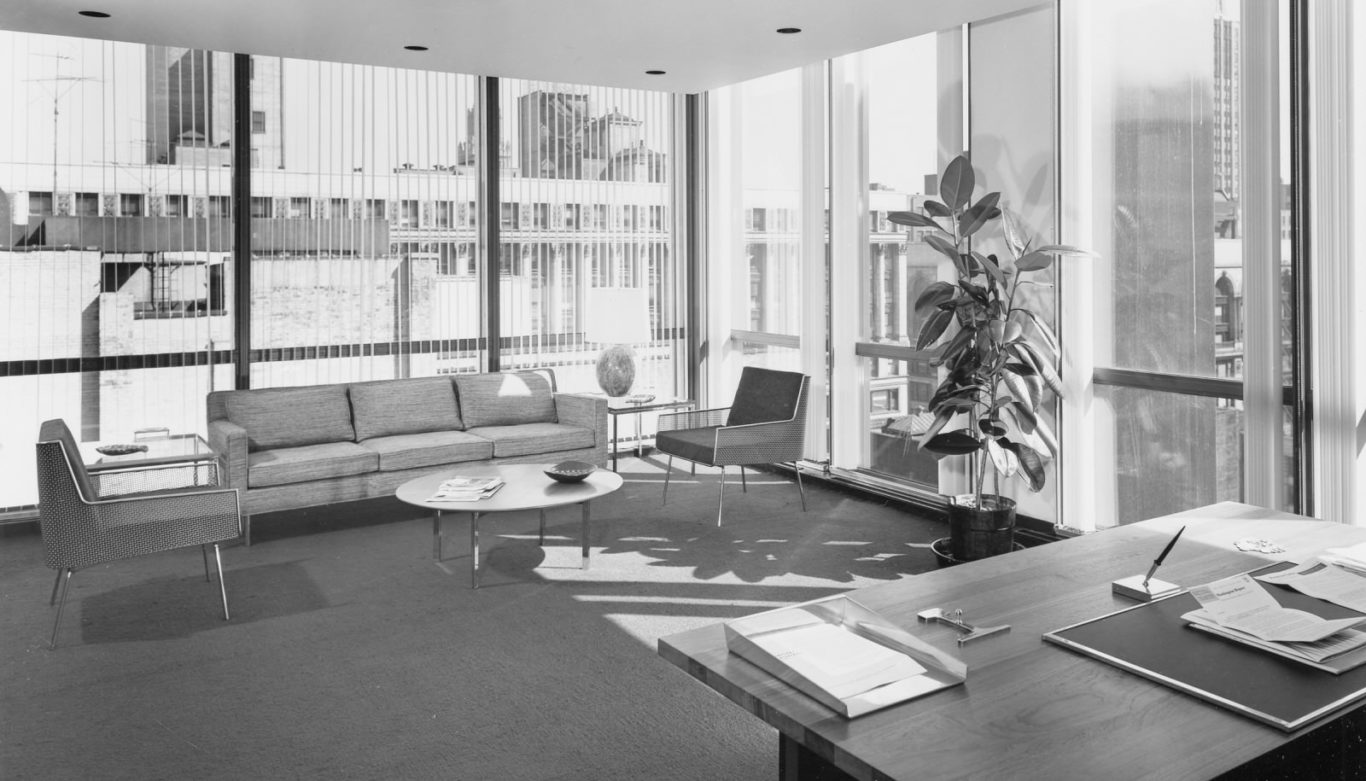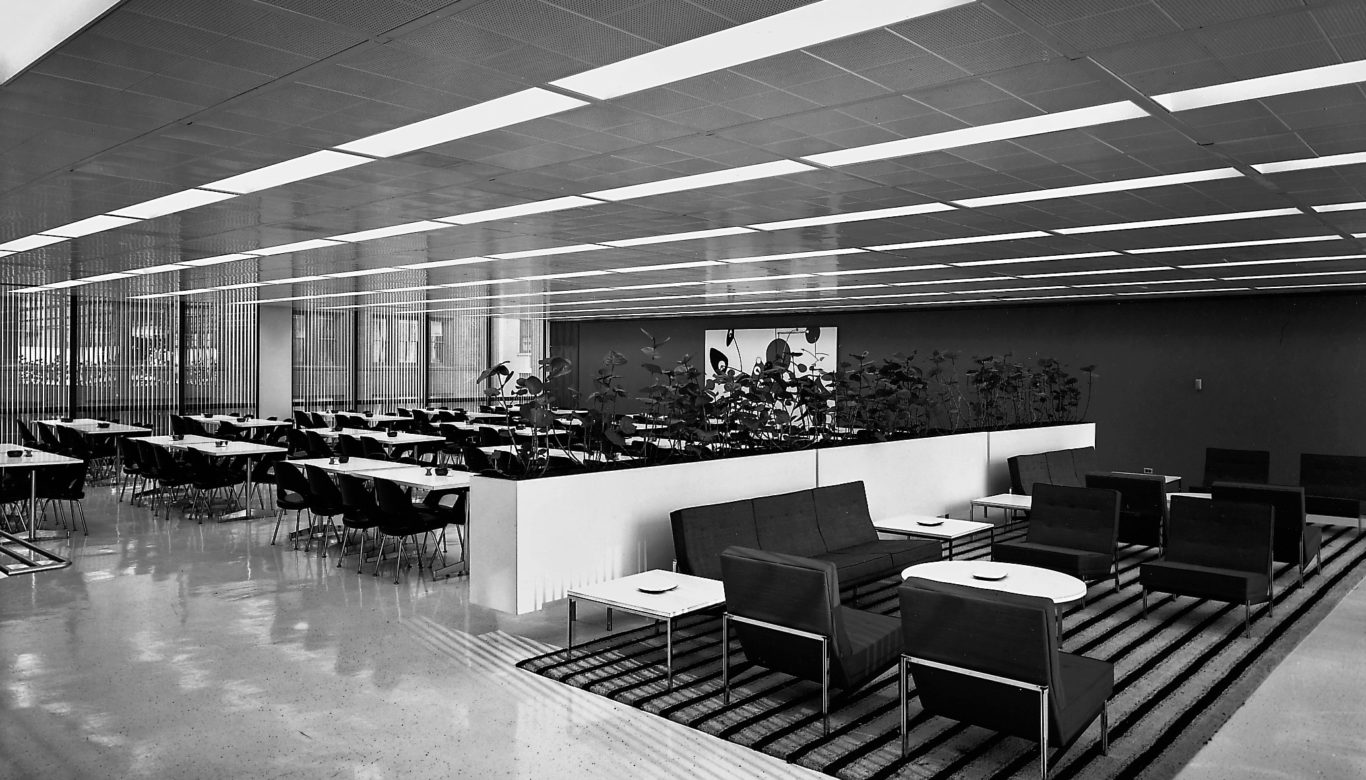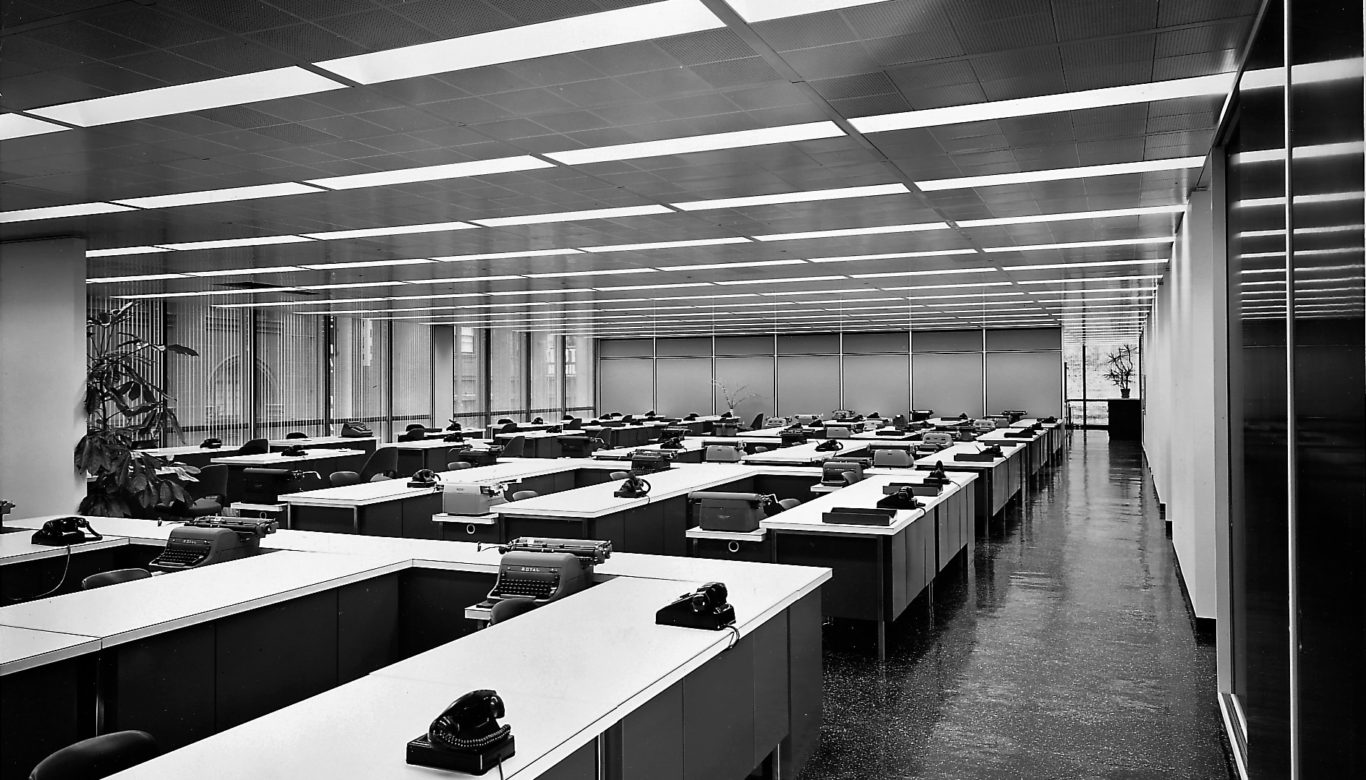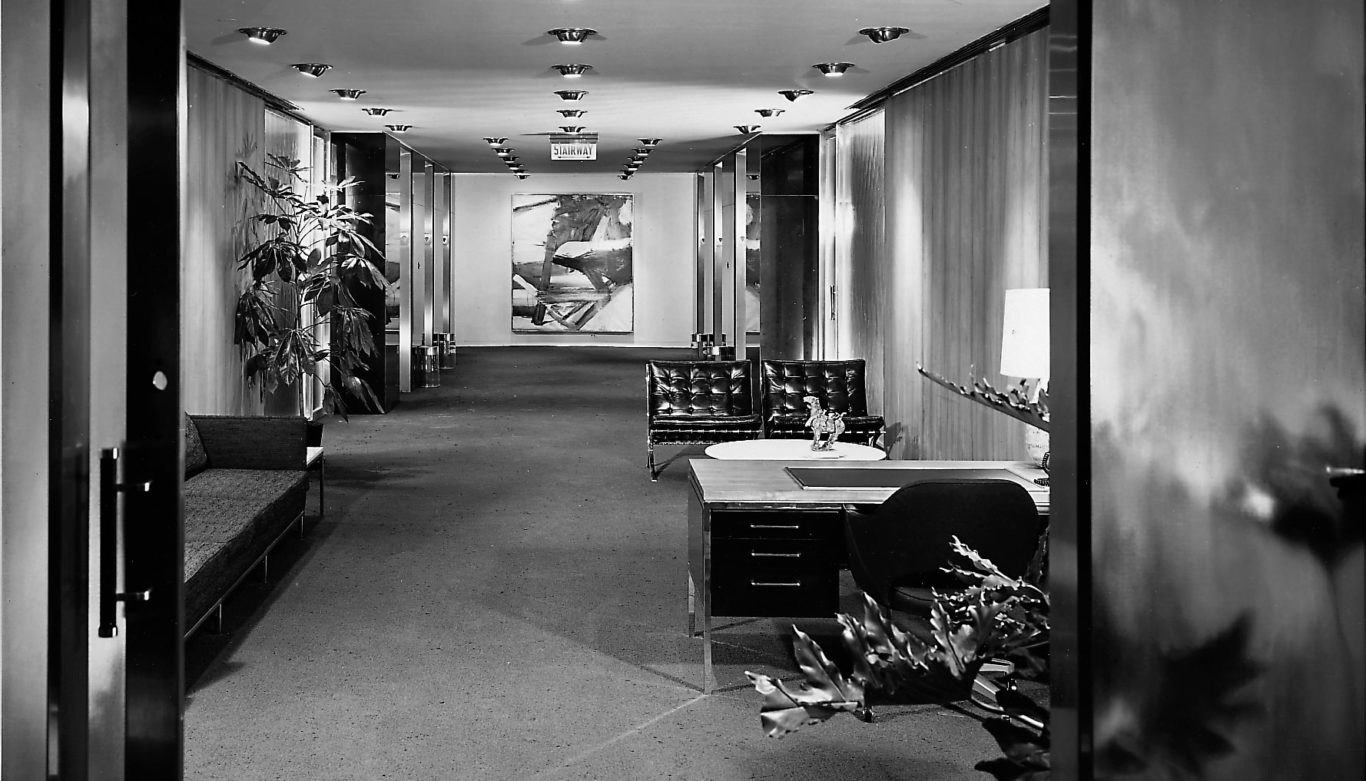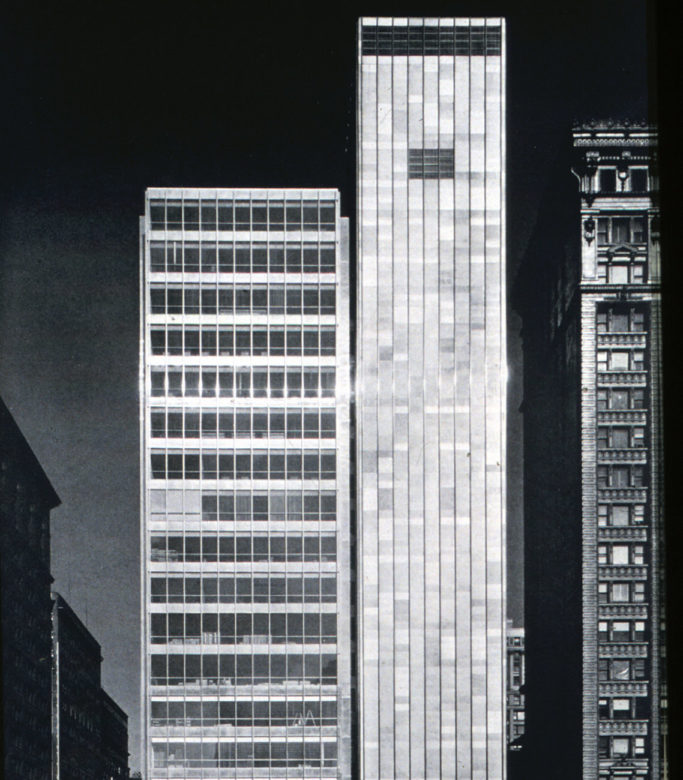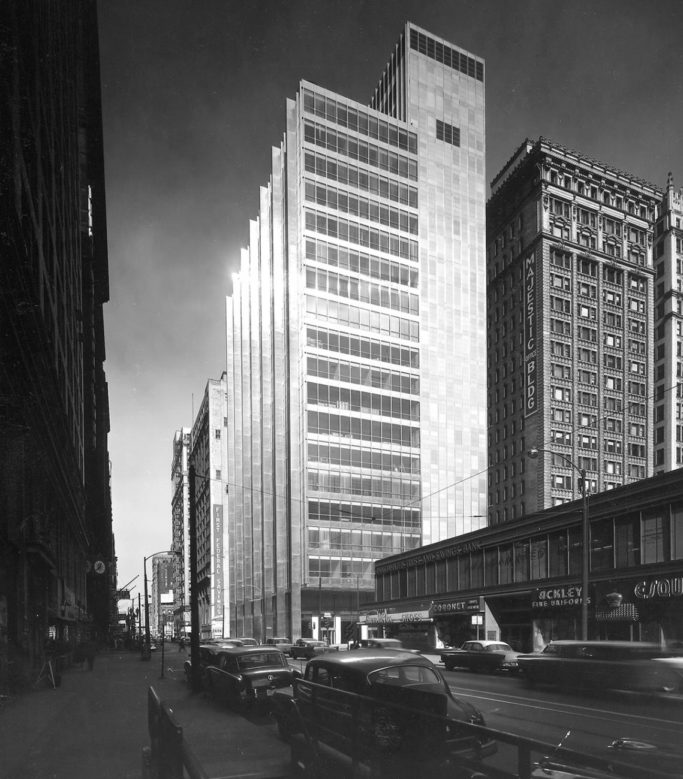 ---