We are 
a

collective of architects, designers, engineers, and planners working together to build 

a

 

better

 

future

.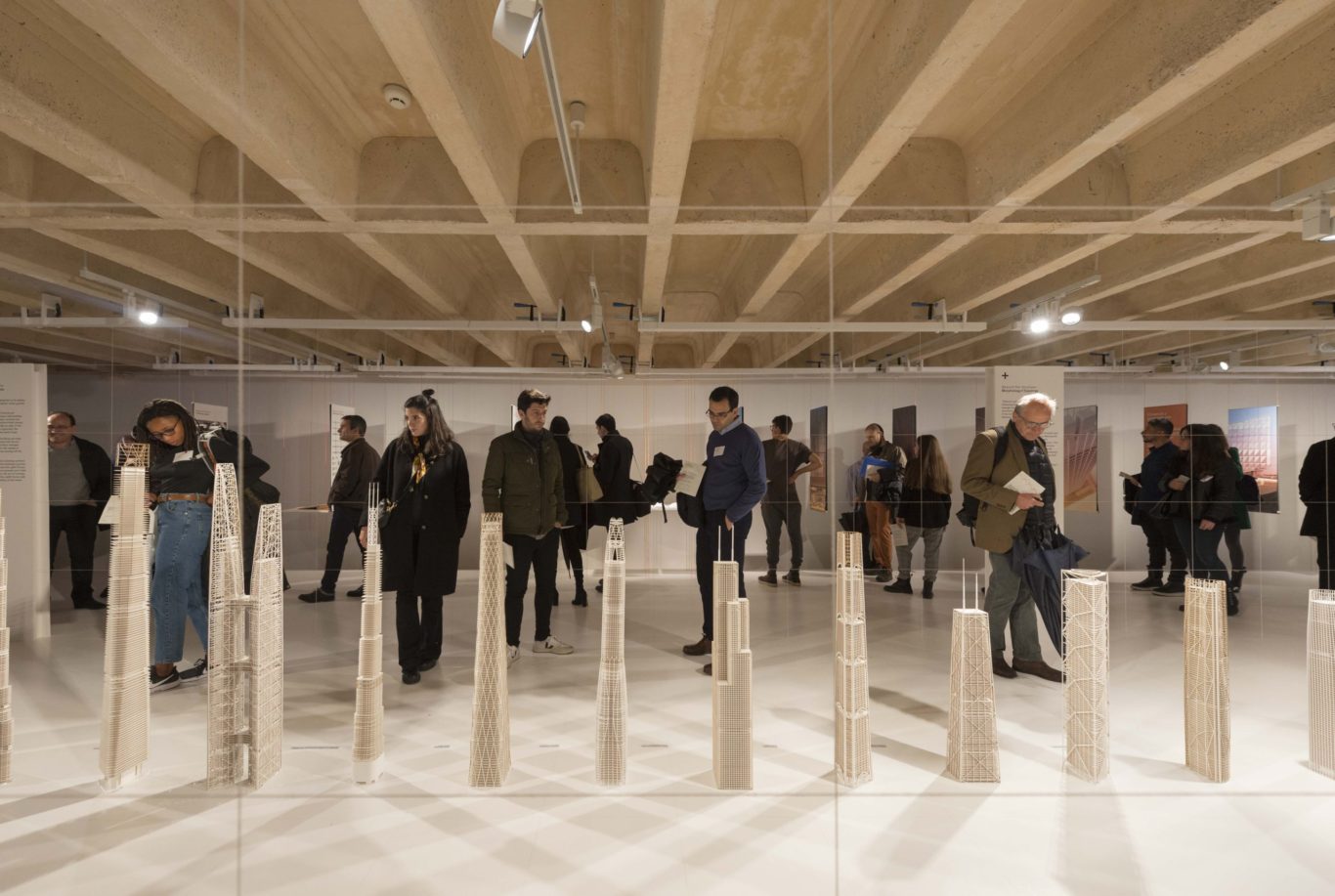 Interdisciplinary from the start
Long before "interdisciplinary" became a buzzword, it was the bedrock principle on which SOM was founded. For more than 80 years, it has defined the way that we practice design—as a collective endeavor.
In 1936, two architects and an engineer formed a partnership; our founders understood the power of combining their expertise within a single firm. Since then, SOM has grown to include urban designers and planners, interior designers, and more. Our teams are composed of designers with an artistic sensibility, architects and engineers with highly specialized technical knowledge, and planners with a deep understanding of policy and economics. The synthesis of these viewpoints generates design solutions that no single person could have imagined on their own. From sustainable engineering, to healthcare design, to regenerative city planning, none of our areas of expertise stands alone. Each is deeply interwoven with the others, informing and being informed by them.

The merger of architecture and structural engineering has been SOM's hallmark for decades. From the glass and steel facade of Lever House, completed in 1952 as the first modernist office building in New York City; to the record-breaking skyscrapers, Sears Tower and John Hancock Center, which redefined the Chicago skyline in the 1970s; to the cantilevered trusses of San Francisco International Airport, opening a gateway to the city for the new millennium; and the engineering of Burj Khalifa, which stands as the world's tallest building, SOM continues to innovate.
Advocates for the environment

As architects, designers, engineers, and urban planners, we are working together to reduce the carbon impact of the building industry. We are delivering on a twofold pledge to achieve net zero carbon emissions: in our own operations, and in every project we design. SOM is now a net-zero emissions business, and we are targeting net-zero whole life carbon in 100 percent of our active design work by 2040.
Our Climate Action Group works across our offices and disciplines to share insight and implement best practices. Building partnerships beyond our firm, the group is defining rigorous standards for low-carbon architecture and construction. We are leading industry-wide initiatives including WorldGBC Advancing Net Zero, RIBA 2030 Climate Challenge, MEP 2040 Committing to Zero, and the UN Environment Programme Global Alliance for Buildings and Construction.
A culture of social responsibility

Creating positive change is at the core of our practice. Our ambition to deliver equitable, healthy, and resilient spaces is built upon decades of experience in meaningful community engagement. We donate our talents to mission-driven organizations in our home cities, and we support mentorship and equity in our professional partnerships and charitable contributions.
A diverse and inclusive work environment is crucial to delivering on these ambitions. Our design teams foster a culture where all voices are heard and the best ideas are elevated. Within and across our studios, grassroots groups—from those studying climate change, technology, and structure to those representing racially and ethnically diverse backgrounds, women, and the LGBTQ+ community—continue to advocate for ideas and talent to percolate up. For example, the Equity Lab and the Equity Action Committee create new pathways to continue advancing equity within our work and across our practices and communities.

SOM was founded as a true partnership, where decisions are made through dialogue and consensus. Since our founding in 1936, this collective model has shaped the culture of our firm, from our design process to our leadership structure. Today, an Executive Committee of three women—Partners and AIA Fellows Carrie Byles, Xuan Fu, and Laura Ettelman—leads the firm and oversees committees that evaluate and adapt our operations (including the Evaluation & Compensation, Crisis Resiliency, and Ethics & Compliance Committees, among others).
We take pride in providing a safe and healthy work environment for our employees, with numerous ways to report ethical concerns, and offering training in such areas as anti-corruption, recognizing modern slavery and human trafficking, and other commitments outlined in our Code of Business Conduct and Ethics. Ethically conducting our business is as essential to our work as our design excellence.
A community that never stops learning
We're driven by an innate curiosity—to explore, to discover, to invent. This is why SOM has always invested aggressively in research, often working with universities, research laboratories, and industry partners. We advance research projects independently, harnessing the collective intelligence within our studios. Our work in areas such as sustainability, materials, digital technology, and fabrication has led to innovations that have transformed the building industry.

The exchange of knowledge and ideas that happens here is the product of our interdisciplinary practice. Over the years, we have deepened our well of talent, expanded our partnerships, and sharpened our focus in fields like urban planning, sustainable engineering, and ecology—enabling us to bring a holistic approach to the most pressing challenges that cities and regions face today.
"SOM has always been about grasping into the future, walking a kind of tightrope without a net, where its rigor and skill has allowed it to achieve true innovation."
Our Legacy
Since our founding in 1936, SOM has been designing the future. From the first glass-and-steel office building in New York City to supertall towers that have redefined skylines around the world, our firm has been responsible for some of the most significant architectural and engineering achievements in modern history.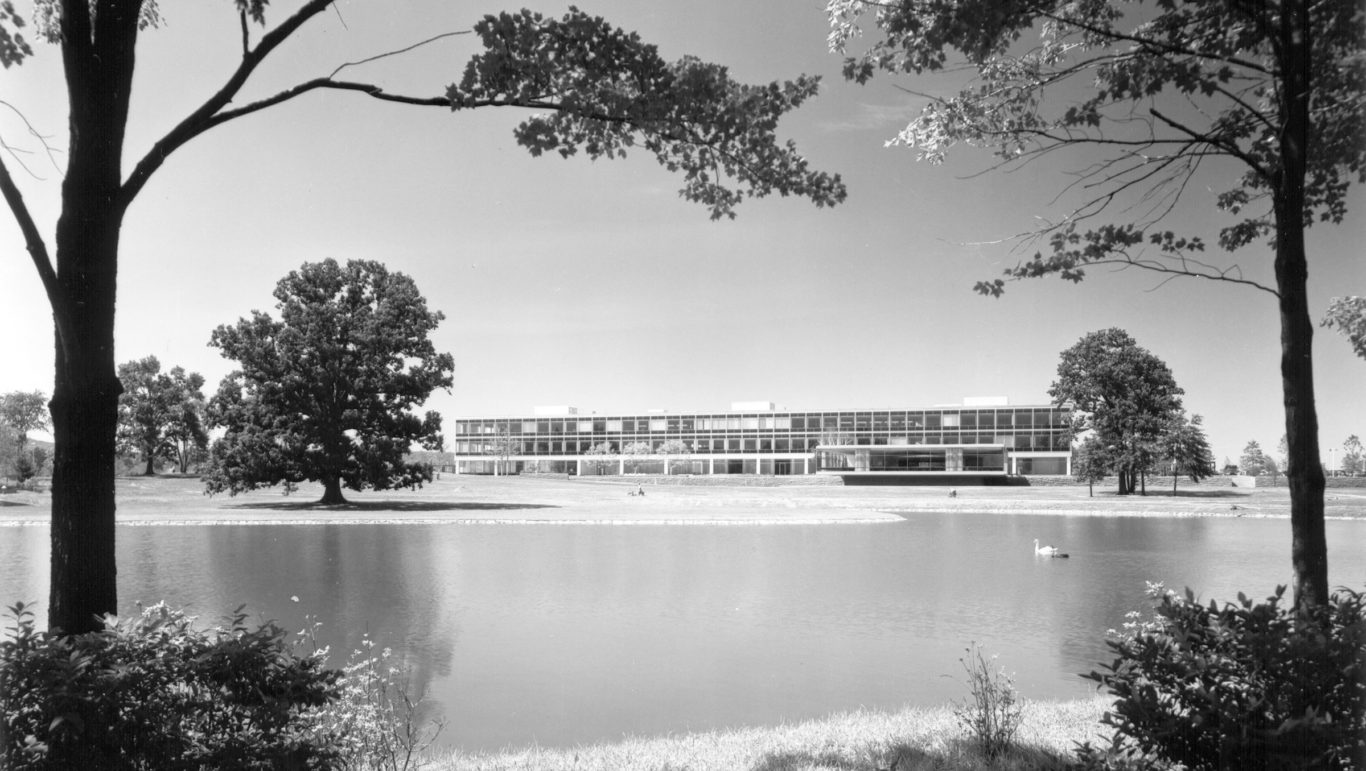 Studios
We work from a network of creative studios across the globe, applying international expertise at a local level.