University of California College of the Law, San Francisco (UC Law SF) has historically operated in multiple, disconnected buildings in San Francisco's Civic Center neighborhood, with some facilities separated by busy thoroughfares such as Hyde Street. The university's Long Range Campus Plan 3.0 calls for a phased approach to developing an improved, more cohesive campus for the 21st century. The first building project in this plan to be completed, state-of-the-art academic facility at 333 Golden Gate Avenue.
The SOM-designed building fills an open space between two of the school's existing buildings on Golden Gate Avenue to create a new heart of the campus. It will replace the school's current academic facility at 198 McAllister Street, which is located a couple blocks away on the opposite side of Hyde Street, and is slated for eventual renovation and development into additional student housing.
333 Golden Gate Avenue features smart classrooms, conference rooms, and shared community spaces, such as a lounge and hub on the main floor for students, faculty, and alumni. It serves as a home to the school's more than 15 legal clinics, which combine theory and practice to provide a well-rounded, experiential education. A new outdoor quad is directly adjacent to the ground-floor hub, allowing interior and exterior spaces to serve complementary functions. Students can enter the building from the quad and from Golden Gate Avenue.
The building's main floor and lobby are designed to be comfortable and welcoming, to encourage chance encounters and focused collaboration, and to strengthen the school's sense of community. The rooftop floor of 333 Golden Gate Avenue is a premier community event space with views of City Hall and the San Francisco skyline. The 333 Golden Gate Avenue project is aligned with the educational mission of UC Law SF, addresses a variety of short- and long- term needs, and builds upon a landmark institution in the city.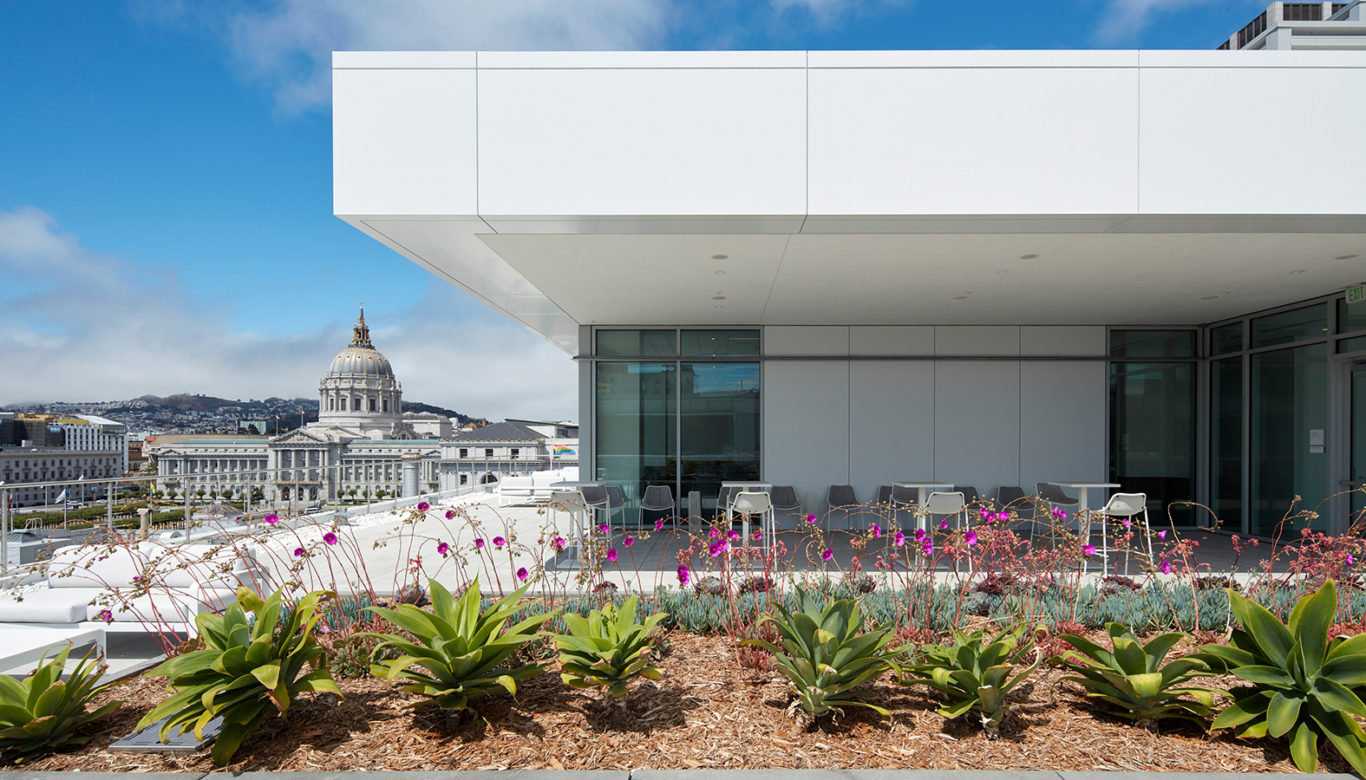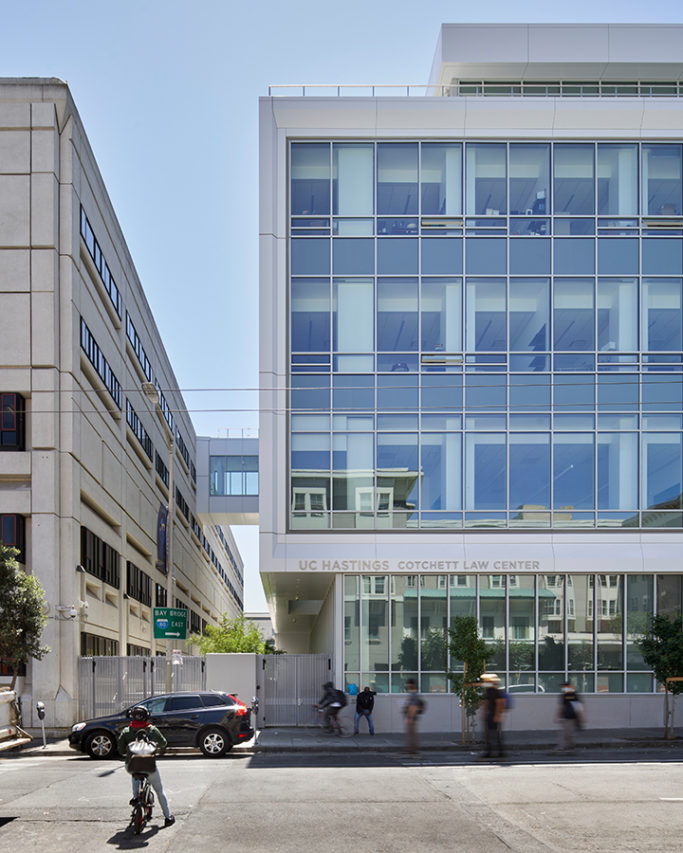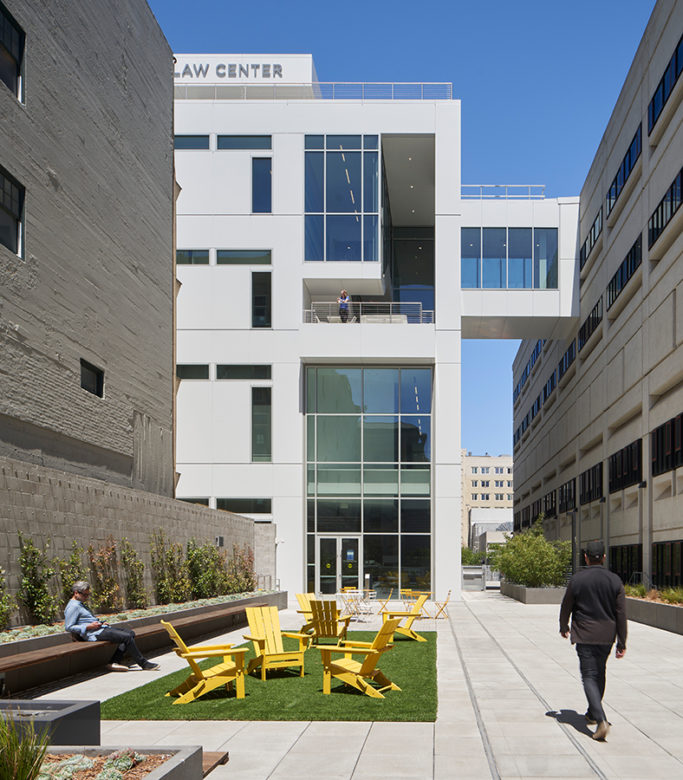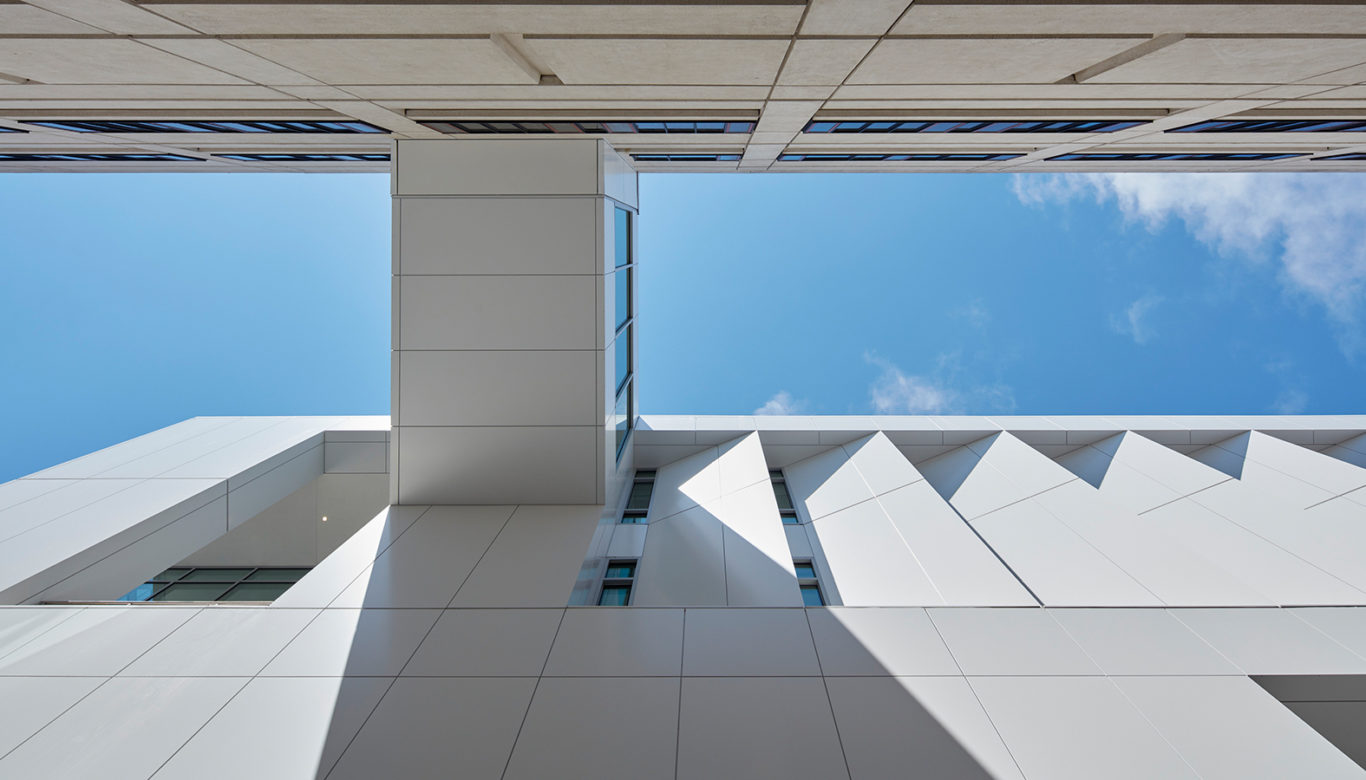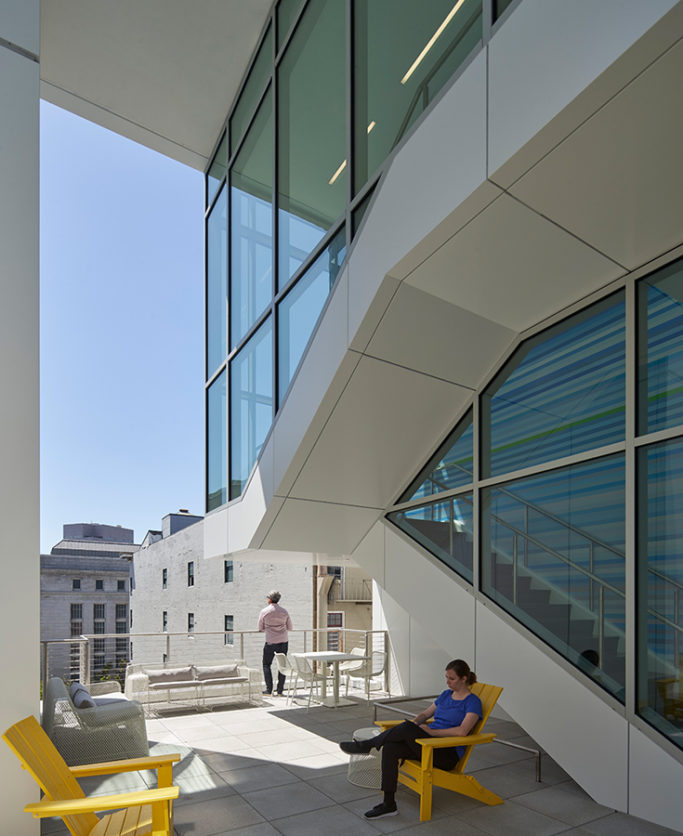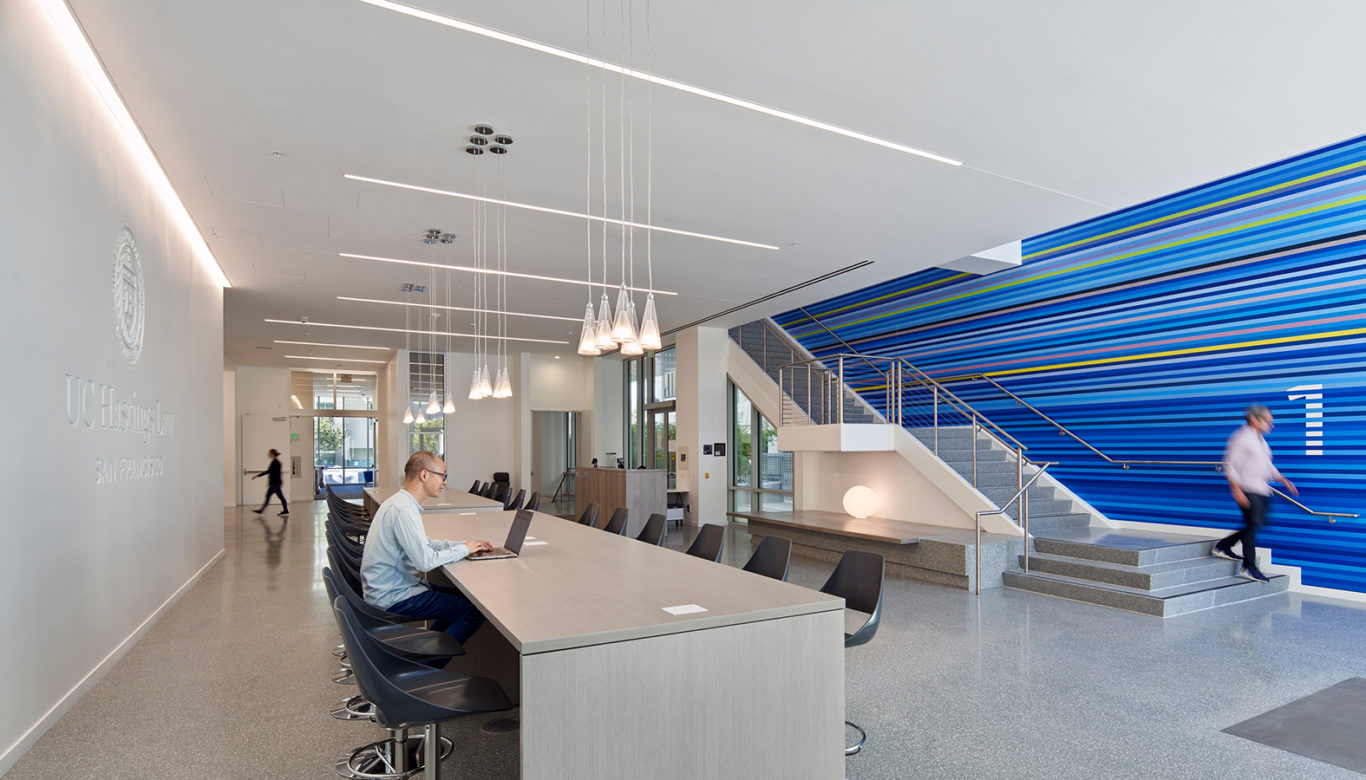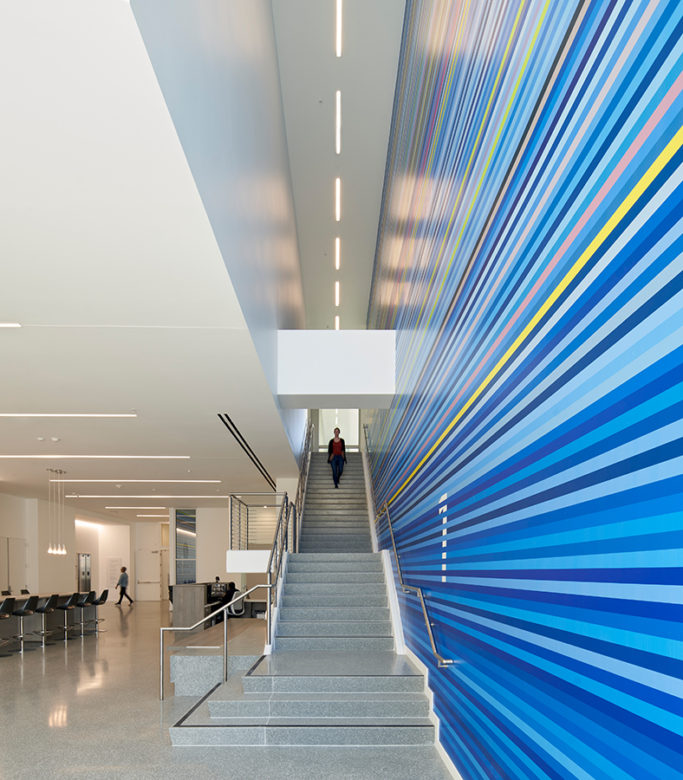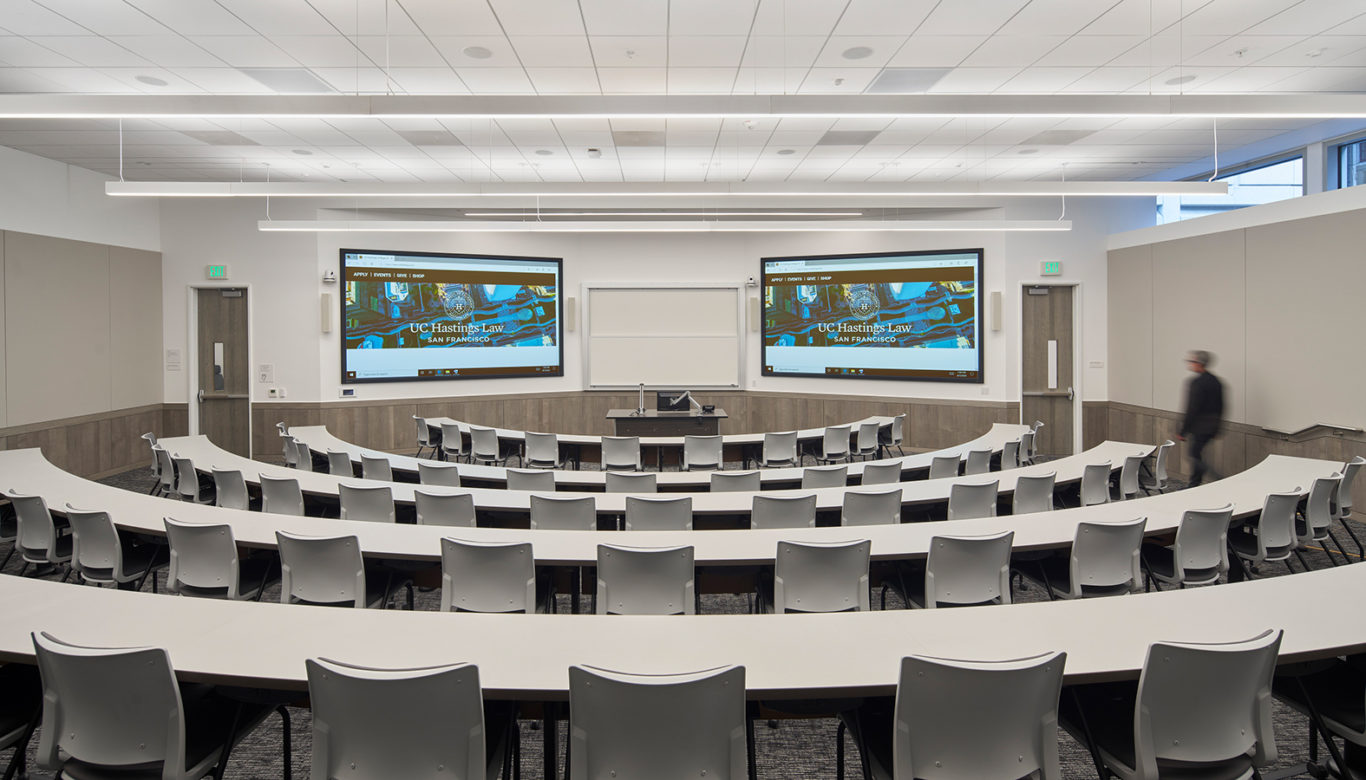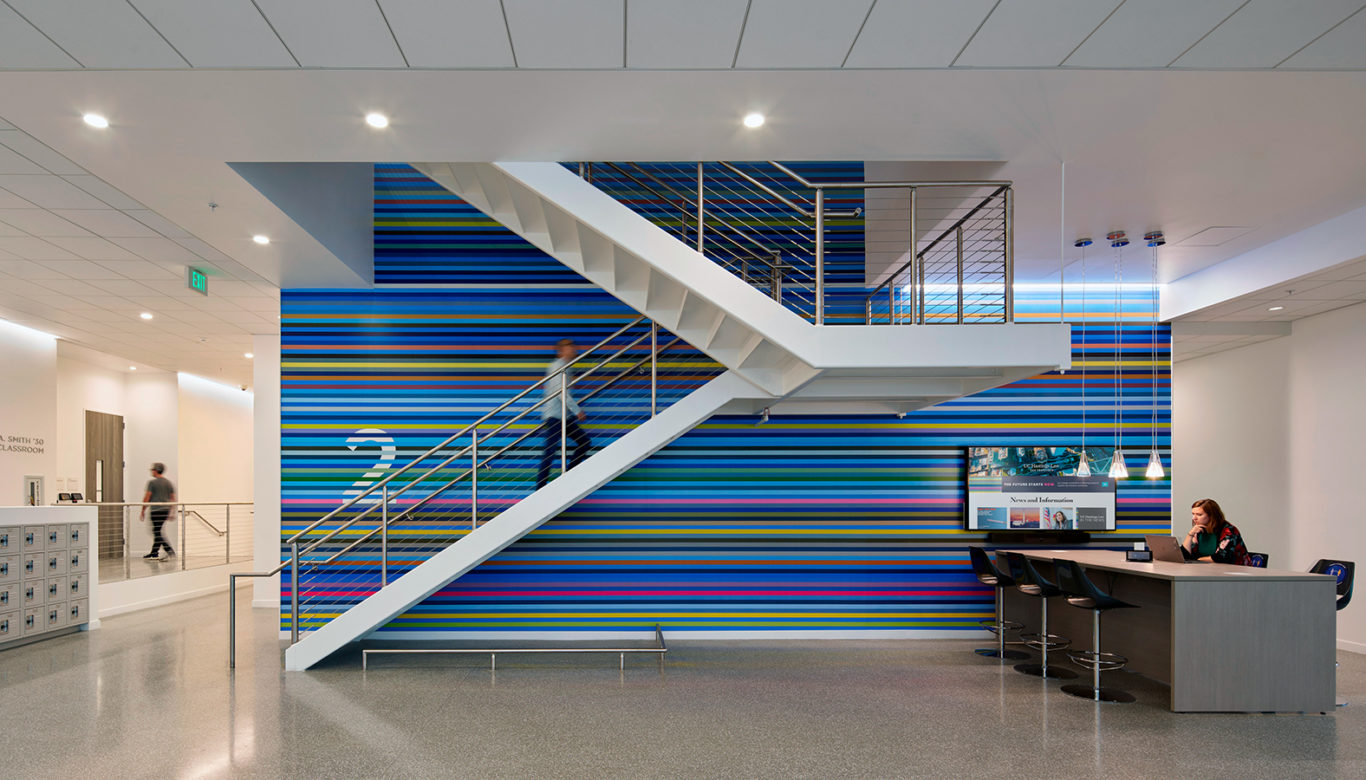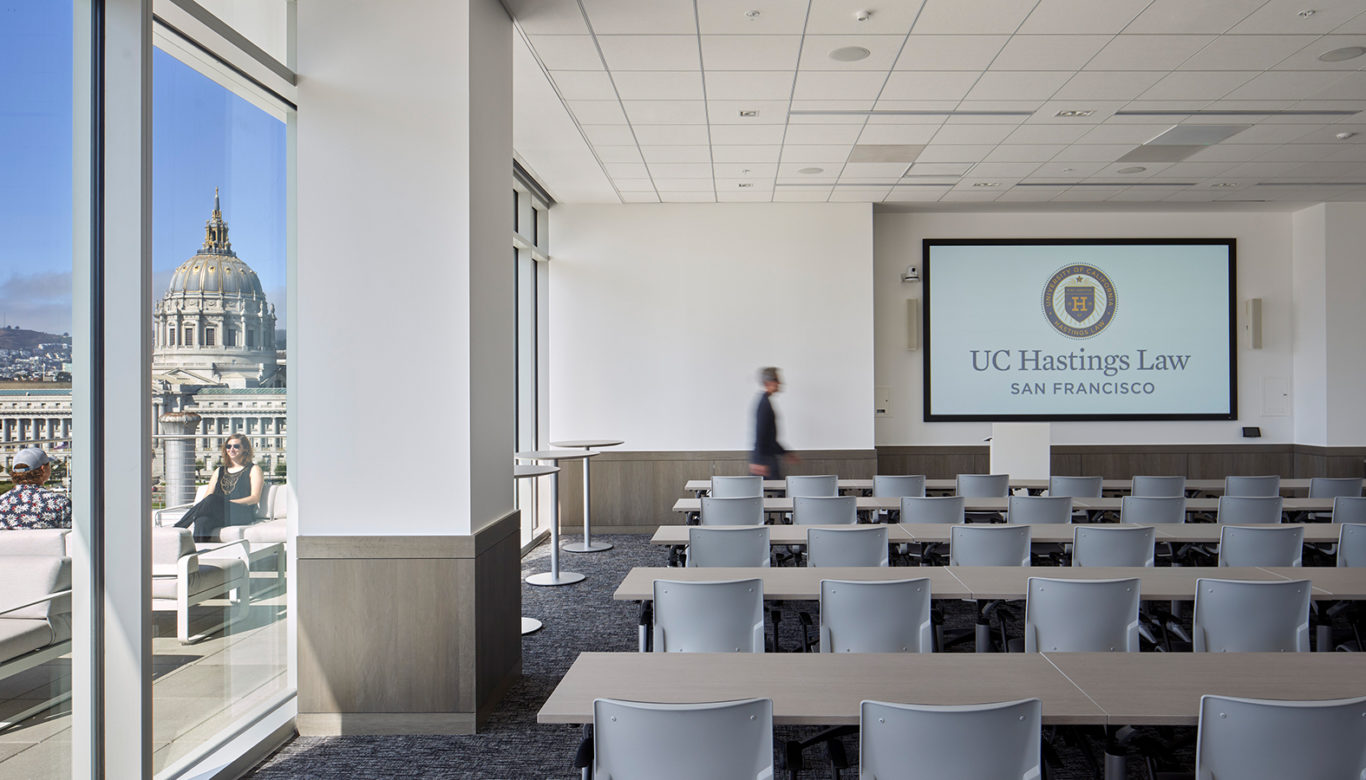 ---