Anchor for a revitalized district
Chongqing, a port city, sought to breathe new life into its commercial district, Jiangbei. As part of a redevelopment master plan, the city commissioned the design of a central park and plaza that would be anchored by the Jianianhua Center.
The building is a visible symbol of the revitalization goals: improving the city's image, stimulating economic development, and streamlining traffic. Its transparent glass facade stands in stark contrast to heavier concrete neighbors, while its precise geometry anchors the adjacent plaza and park.
What is most intriguing about the building, however, is its facade, which takes its cue from surrounding large-scale billboards. Through an unconventional application of common billboard technology, the Jianianhua Center's facade can change in correspondence with the seasons, the time of day, or a special event. The standard triad signage system allows the entire eight-story facade to be transformed into a slow-moving choreographed graphic.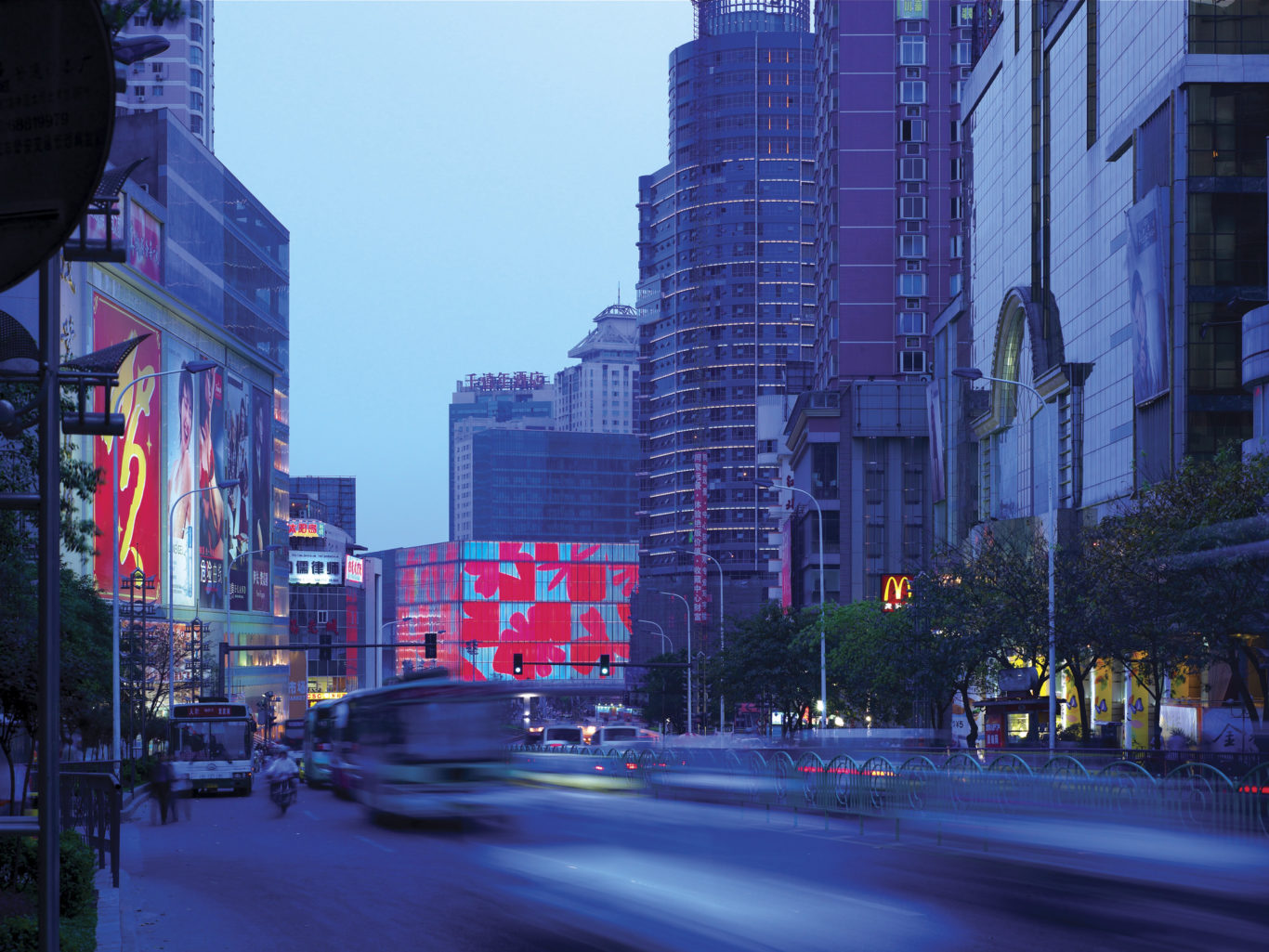 ---