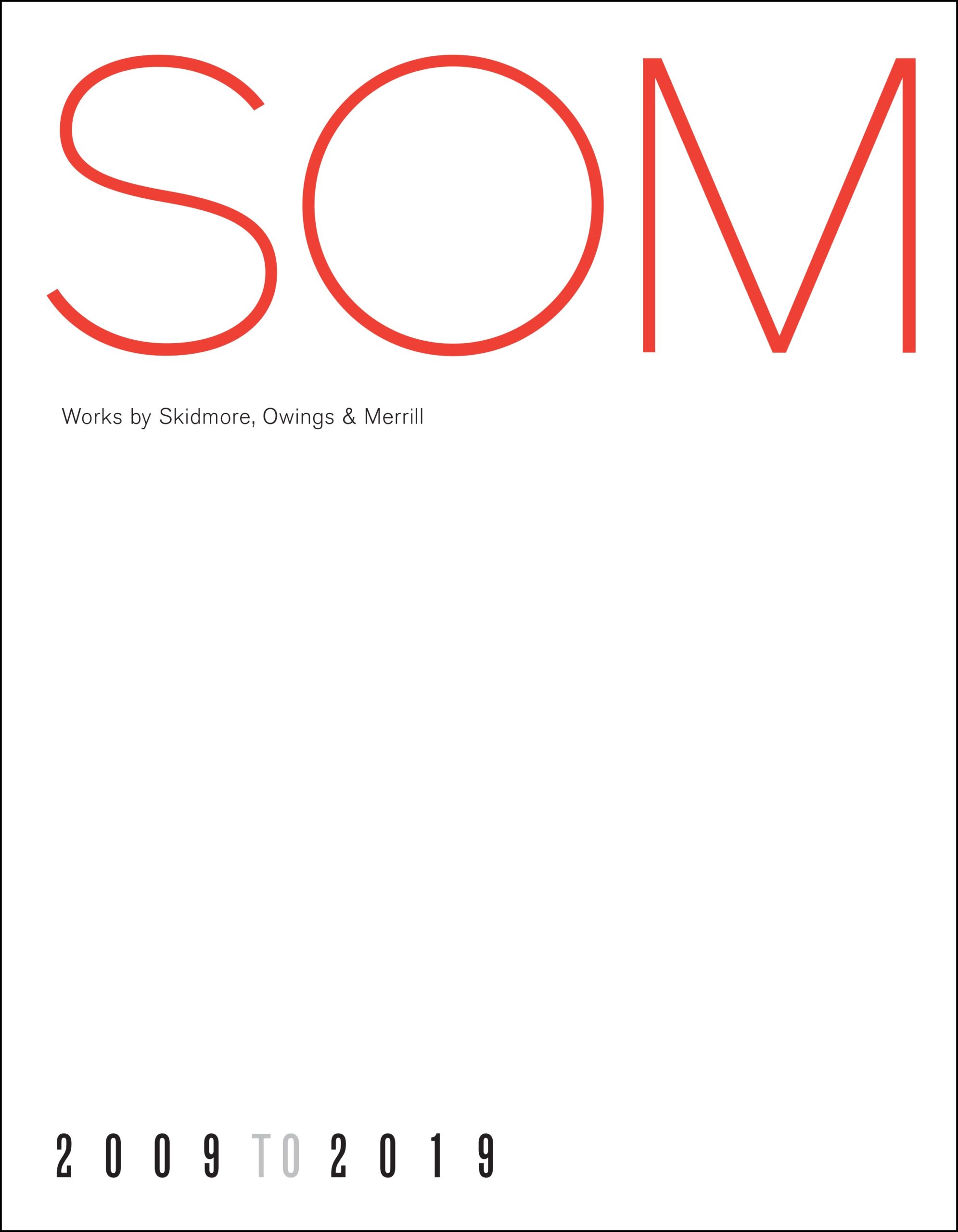 Skidmore, Owings & Merrill (SOM) has designed some of the most impactful buildings and urban designs of our time. Released today, SOM: Works by Skidmore, Owings & Merrill, 2009-2019 is the sixth and latest volume in a series covering every era of SOM's history, from the studio's iconic Modernist works of the 1950s through to the projects of today.
Documenting SOM's body of work—which ranges from a prototype for a biophilic breathing wall to the new headquarters for NATO in Brussels—SOM: Works by Skidmore, Owings & Merrill, 2009-2019 demonstrates how SOM has come to hold its position as a steward of international architecture. This new volume details SOM's approach to designing impactful, complex projects in a globalized world—an approach which marries a deep bench of global expertise with a commitment to honoring culture and people in the communities where SOM works.
In this volume, explore how SOM is working to address the challenge of climate change. Working in pursuit of a zero-carbon built world, SOM's designers are pioneering new approaches to adaptive reuse, cultivating emerging technologies including machine learning, inventing new tools to optimize building performance, and beyond.
Organized chronologically, the monograph encompasses SOM's most significant projects of the past decade, across all building types and locations, highlighting the studio's unique ability to design and execute complex, technical, and efficient structures. The roster includes Burj Khalifa—the tallest building in the world, Manhattan Loft Gardens, a new vertical community in London, the twisting Ningbo Bank of China headquarters, the 'floating cube' new Federal Courthouse in Los Angeles, the master plan for the Cornell Tech Campus on Roosevelt Island, the reimagined Strand Theatre in San Francisco, Chicago's Optimo Hat Company Headquarters, Denver Union Station, and of course, One World Trade Center.
Through in-depth essays, architecture writer and critic Sam Lubell dives into SOM's radically rigorous approach to design in today's complex world, exploring the unique ideas cultivated within the studio and how those ideas are transformed into transformative spaces across the globe. As with the previous five volumes in the series, renowned design studio Pentagram led the book's design in collaboration with SOM. Featuring 500 images, the book includes thorough profiles and never-before-published photographs, plans, and drawings of the studio's most recent works.
SOM: Works by Skidmore, Owings & Merrill, 2009-2019 is available to purchase through Monacelli.