Building on a progressive legacy
For more than a century, The New School has been at the forefront of progressive education, with design and social research driving approaches to studying contemporary issues. In recent decades, the school has built on this legacy to grow into a major degree-granting university with 10,000 undergraduate and graduate students.
But as the school outgrew its longtime home in New York's Greenwich Village and found its real estate holdings spread across the city, its pedagogical model proved difficult to maintain. SOM's University Center, thanks to its pioneering design and state-of-the-art facilities, enables the school to build on its forward-thinking legacy and sustain its pedagogical model long into the future.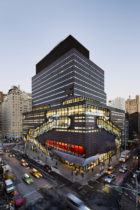 Rather than compartmentalize learning, living, dining, and social spaces, the University Center situates these functions in a vertical configuration, creating strategic adjacencies and heightening the university's commitment to interdisciplinary learning. In total, the 16-story center adds 375,000 square feet of space to the school's Greenwich Village campus, housing design studios, laboratories, interdisciplinary classrooms, the main university library, a nine-floor student residence, an 800-seat auditorium, a café, and flexible academic and social spaces.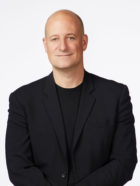 "The project has been highly transformative — for both The New School and for SOM — and it has advanced the conversation throughout the profession about how to design urban academic buildings."

Read More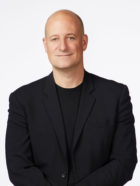 ---