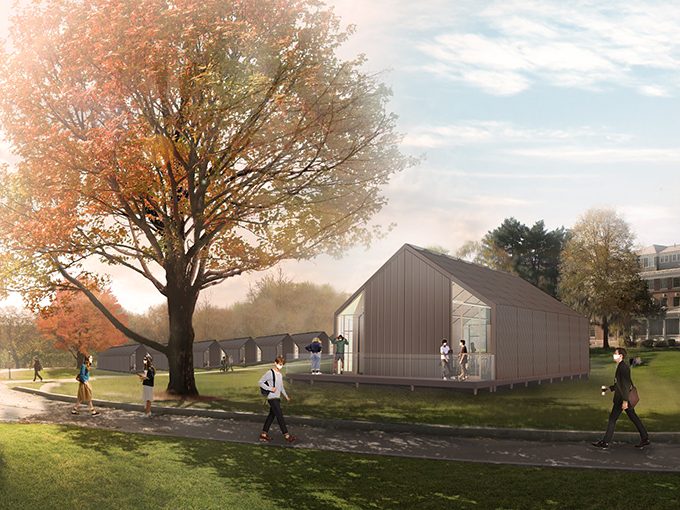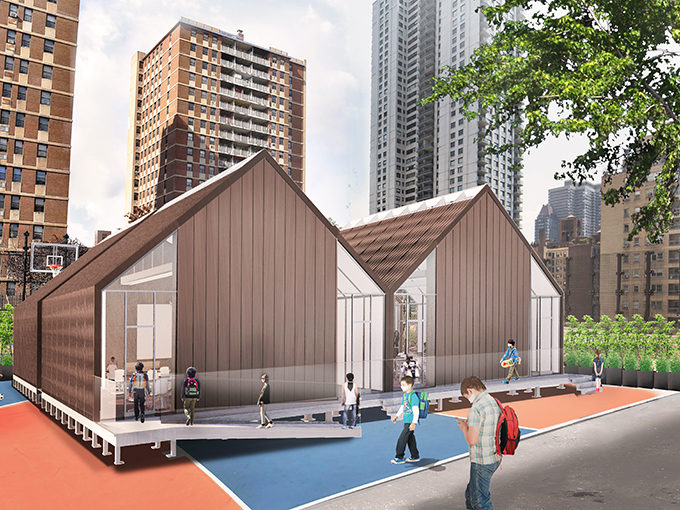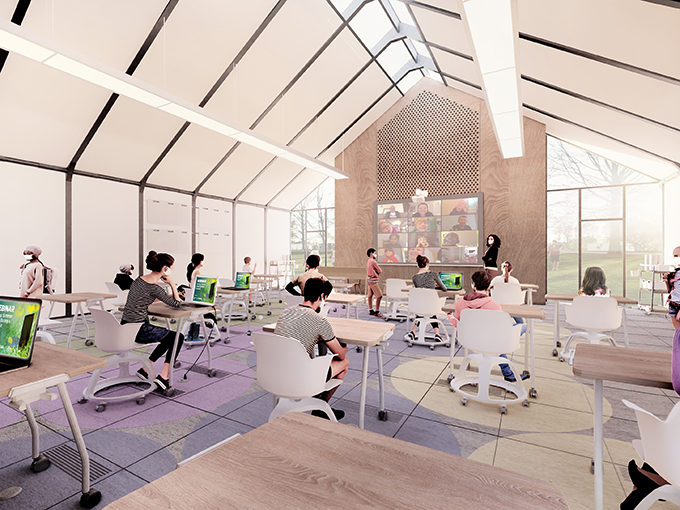 American architecture studio SOM has created a design for a ventilated, high-ceilinged, modular classroom for schools that need temporary accommodation.
Named School/House, the pop-up classrooms were designed in response to the current coronavirus pandemic but are intended to provide a more healthy alternative to current options available for schools in need of additional classroom space.
"We designed School/House to address two key issues: an urgent need for temporary additional educational space as a response to the current pandemic, and to improve upon existing options for temporary classrooms, creating a temporary space that is truly intended for teaching and learning," said Jon Cicconi, an associate director at SOM.