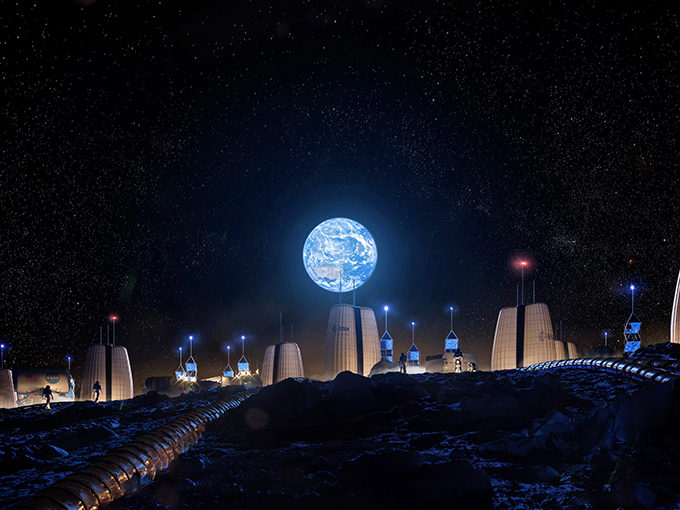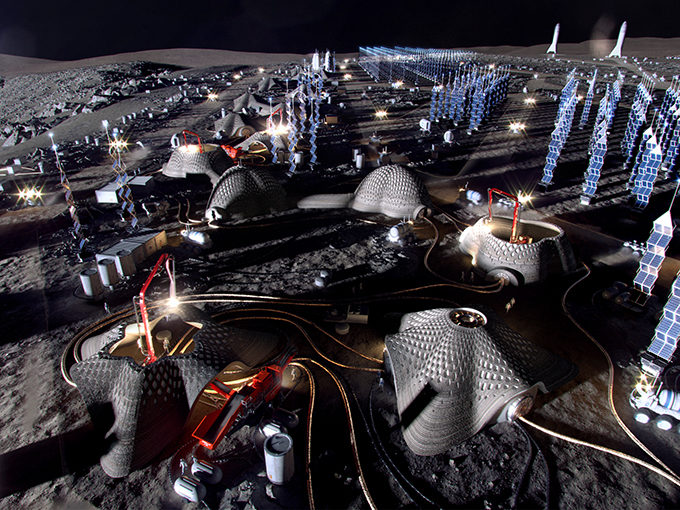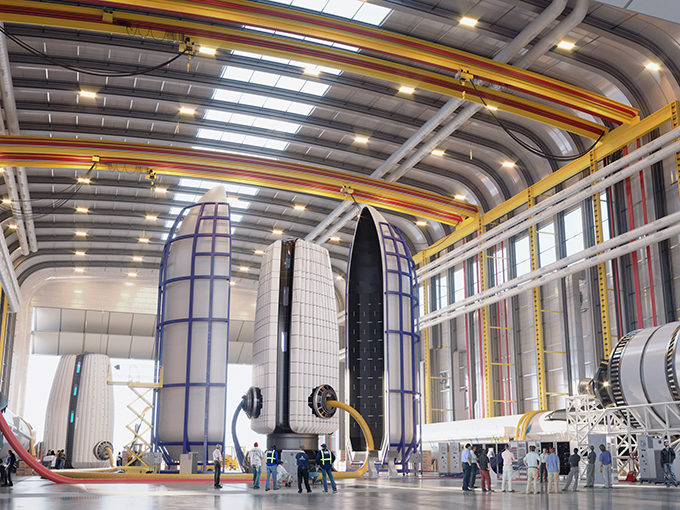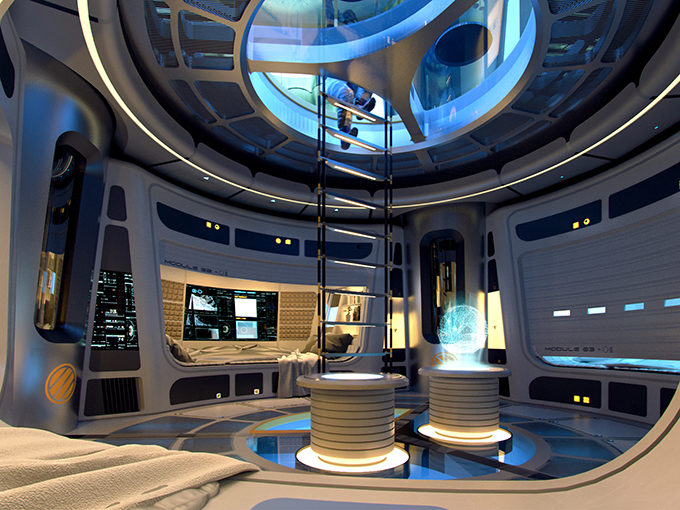 Skidmore, Owings & Merrill (SOM) will bring its vision for a Moon Village to the 17th International Architecture Exhibition of La Biennale di Venezia in an installation entitled Life Beyond Earth. Developed in partnership with the European Space Agency (ESA), the installation will showcase SOM and ESA's proposal for a new type of space architecture – a sustainable ecosystem that will support a human presence on the Moon in the decades to come.
Life Beyond Earth will be located at the Corderie within the Arsenale complex and will open alongside the rest of the Biennale Architettura installations on 22 May 2021. The installation encompasses two large-scale, physical models and a film that together bring Biennale visitors on a journey from Earth to the Moon's surface. Close-up details of an individual habitat module enable visitors to imagine everyday life in the Moon Village and understand the engineering and technology that enable its design.
The installation results from an international, multidisciplinary initiative launched by ESA to explore the potential for inhabited environments on the Moon. Expanding the territory of architecture, the project inspires visitors to envision future societies in new environments and to confront the challenges for sustaining human life in the extreme conditions of outer space.
"Our partnership with ESA demonstrates how interdisciplinary collaboration can support international goals for space exploration," said SOM Design Partner Colin Koop. "It takes an unconventional approach to extraterrestrial habitat design, combining the expertise of the building and space industries and applying knowledge from the realms of architecture, urban planning, science, commerce, and psychology."
"Life Beyond Earth envisions a long-term, self-sufficient lunar settlement that overcomes the constraints of an extreme environment," said SOM Associate Director Georgi Petrov. "The installation will educate and inspire an audience of all backgrounds and offer a window into the future of space exploration."
Biennale Architettura 2021 is curated by Hashim Sarkis and poses a question as its theme: How will we live together? In response, Life Beyond Earth offers a powerful message for a world still in the throes of the Covid-19 pandemic — a reaffirmation of the importance of space and its benefits for all societies. At the same time, it illuminates how space habitation research provides insights into human coexistence and resource utilization that can also be applied to problems on earth.
"Life Beyond Earth represents a paradigm shift in space architecture and offers insights discovered through international cross-sector cooperation," said SOM Senior Designer Daniel Inocente. "The challenges confronted here inspired new solutions and enabled us to envision a future for humanity beyond Earth."