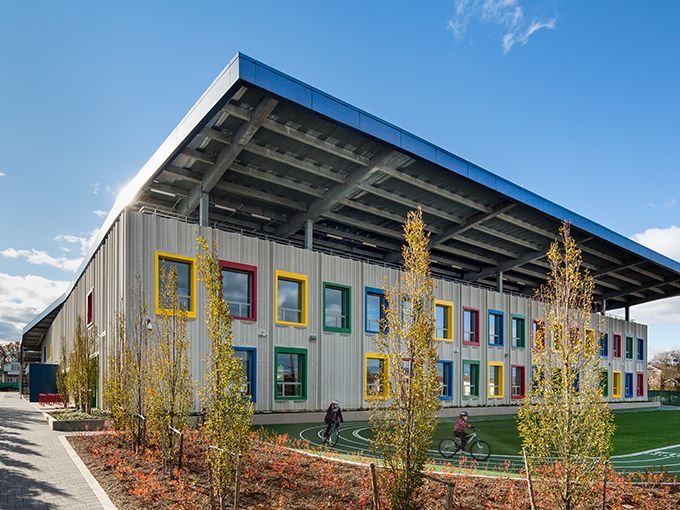 How can designers engage students, staff and teachers in the design process to create healthier and more sustainable learning environments? Join SOM on June 10 at 5 p.m. BST for an exploration into the most forward-looking and benchmark-setting schools, such as New York's first net-zero energy school, The Kathleen Grimm School for Leadership and Sustainability at Sandy Ground. Learn how a unique approach to sustainability and community engagement enhanced the school's design, created an interactive experience, and reduced the building's overall environmental impact.
Led by Hattie Hartman, Sustainability Editor at Architects' Journal, the panel will feature Alison Arnaud, Principal of London's Tower Hamlets College, Duncan Barker-Brown, Senior Lecturer at Brighton University, SOM Director Peter Jackson, and SOM Sustainability Lead Mina Hasman.
Join the conversation and learn how the most successful strategies and concepts can be brought to the UK and applied to create more sustainable, interactive and responsive schools in London and beyond.
Caring for Our Climate – Architecture for Future Generations
June 10, 2021
5:00 – 6:00 p.m. BST