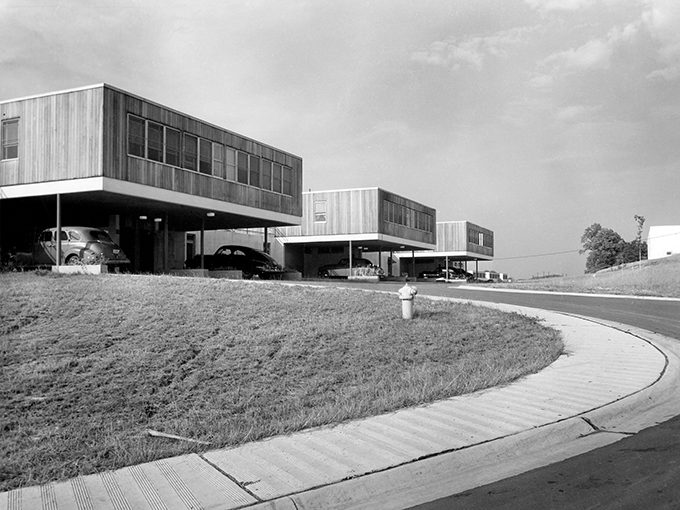 On Tuesday, October 23rd, SOM Consulting Partner Philip Enquist and Nicholas Adams, Professor Emeritus in the History of Architecture at Vassar College, will deliver a lecture on SOM's historic role in the design and planning of the town of Oak Ridge, Tennessee at the National Building Museum. The lecture is part of the programming for the exhibit "Secret Cities: The Architecture and Planning of the Manhattan Project."
Adams will discuss the planning design, and construction of Oak Ridge, a city known for its role as a Manhattan Project site beginning in 1942. Enquist will discuss SOM's more current work with the city to redefine its contemporary design and use. Enquist will also discuss AMIE 1.0, a research and design collaboration of SOM and the U.S. Department of Energy's (DOE) Oak Ridge National Laboratory (ORNL).
Enquist plays a key leadership role in SOM's Global City Design Practice, one of the world's most awarded urban planning groups. He has taught architecture and urban design studios at Harvard University's Graduate School of Design, and as the Charles Moore Visiting Professor at the University of Michigan's Taubman College of Architecture and Urban Planning.
Nicholas Adams is the Mary Conover Mellon Professor Emeritus in the History of Architecture at Vassar College. He is the author of books on Skidmore, Owings & Merrill (2007) and Gunnar Asplund (2014). He serves on the editorial board of Casabella and recently completed a critical biography of the architect Gordon Bunshaft, which will be published in 2019 by Yale University Press. 
Skidmore, Owings, & Merrill: From Secret Cities to Global Recognition
October 23, 2018
6:30 – 8:00 p.m.
National Building Museum
401 F Street NW
Washington, D.C.