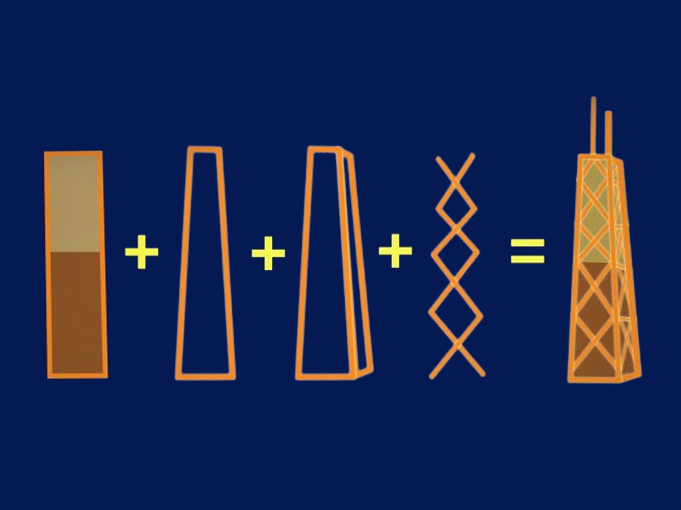 Sofia Madden grew up in Minneapolis and would take family vacations to Chicago during the summer. She remembers sitting in the car for seven long, boring hours and then finally seeing Chicago's skyline — with the John Hancock Center looming over it.
"And that was the dominating force," Sofia says, "and the surge of excitement me and my brothers would feel, knowing we were close to the city."
. . . 
The John Hancock Center (now officially known as 875 N. Michigan Ave.) isn't just important to Chicago; it's important to city skylines across the world. When it was completed 50 years ago, it changed what architects and engineers thought was possible.