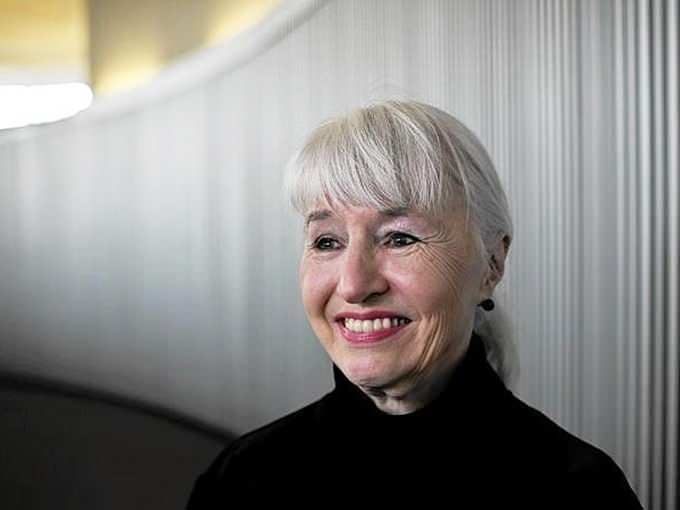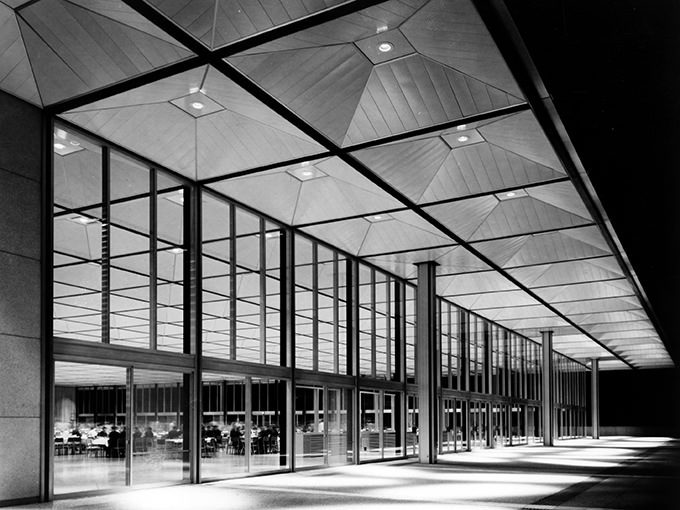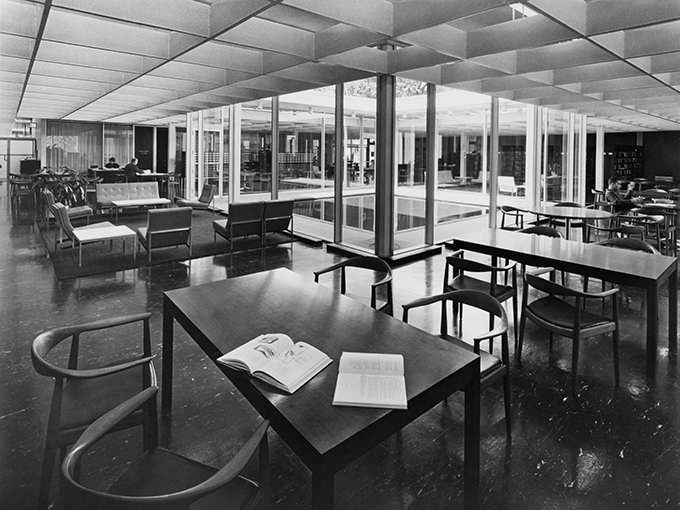 Gertrude "Gert" Lempp Kerbis, FAIA, former SOM architect, has passed away at the age of 89.
Widely regarded as a pioneer in architecture, Kerbis served as an architect at SOM from 1954 until 1959, and would later found her own firm, Lempp Kerbis, in 1967. While at SOM, Kerbis led the design of several of the firm's seminal projects, including the dining hall at the United States Air Force Academy in Colorado Springs and the Skokie Public Library in Skokie, Illinois. She is also known for her later work on the Seven Continents restaurant in the Rotunda Building at Chicago O'Hare International Airport.
Kerbis was raised in Chicago and was educated at the University of Illinois; Harvard Graduate School of Design, where she studied under Walter Gropius; and the Illinois Institute of Technology (IIT), where she studied under Mies van der Rohe. Upon completing her master's degree at IIT in 1954, Kerbis joined the Chicago office of SOM where she was quickly recognized for her tenacity and design skill.
One of the first women architects working in the Modern style, Kerbis was influenced early in her career by the work of Frank Lloyd Wright—whose studio she visited at Taliesin in Spring Green, Wisconsin—as well as by Carl Koch, Walter Gropius, and Mies van der Rohe.
In 1967, she founded the first woman owned and operated firm in Chicago, Lempp Kerbis. "I'm not going to give up. I can't," Kerbis once said. "Maybe if I stick in there, some young woman, someday, will think of herself as an architect, and become one." Kerbis was the first female president of the Chicago Chapter of the American Institute of Architects (AIA) and, in 1970, Kerbis became the 11th woman to join the AIA College of Fellows.
Kerbis was a founding member of Chicago Women in Architecture, and was one of the earliest female members voted into The Cliff Dwellers Club, where she served as President. Kerbis lectured regularly at the University of Illinois at Chicago and William Rainey Harper Junior College, and was a visiting professor at Washington University in St Louis. In 2008, she received the AIA Chicago Lifetime Achievement Award.
In 2009, the AIA released a documentary on Kerbis to coincide with her elevation to the AIA College of Fellows. Produced by Karen Carter, the video features conversations with Kerbis and members of the Chicago architecture community. The documentary provides rare insight into her drive to make the profession open to all. The video can be viewed here.
Gert Kerbis will be dearly missed by SOM and in the Chicago architecture community. She is fondly remembered as a champion for women in architecture around the world.
A memorial will be held in August. AIA Chicago will announce details of the service over the coming days.