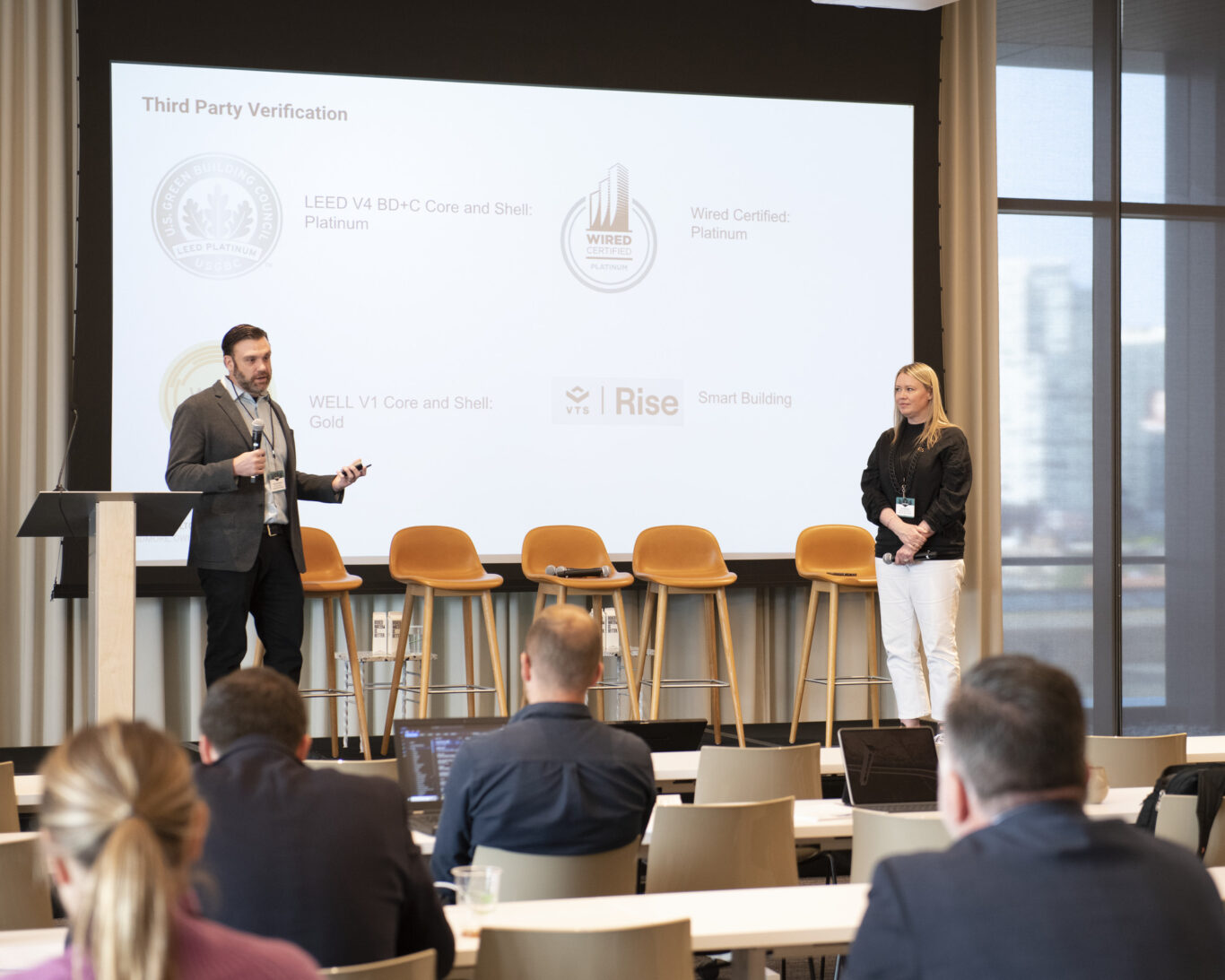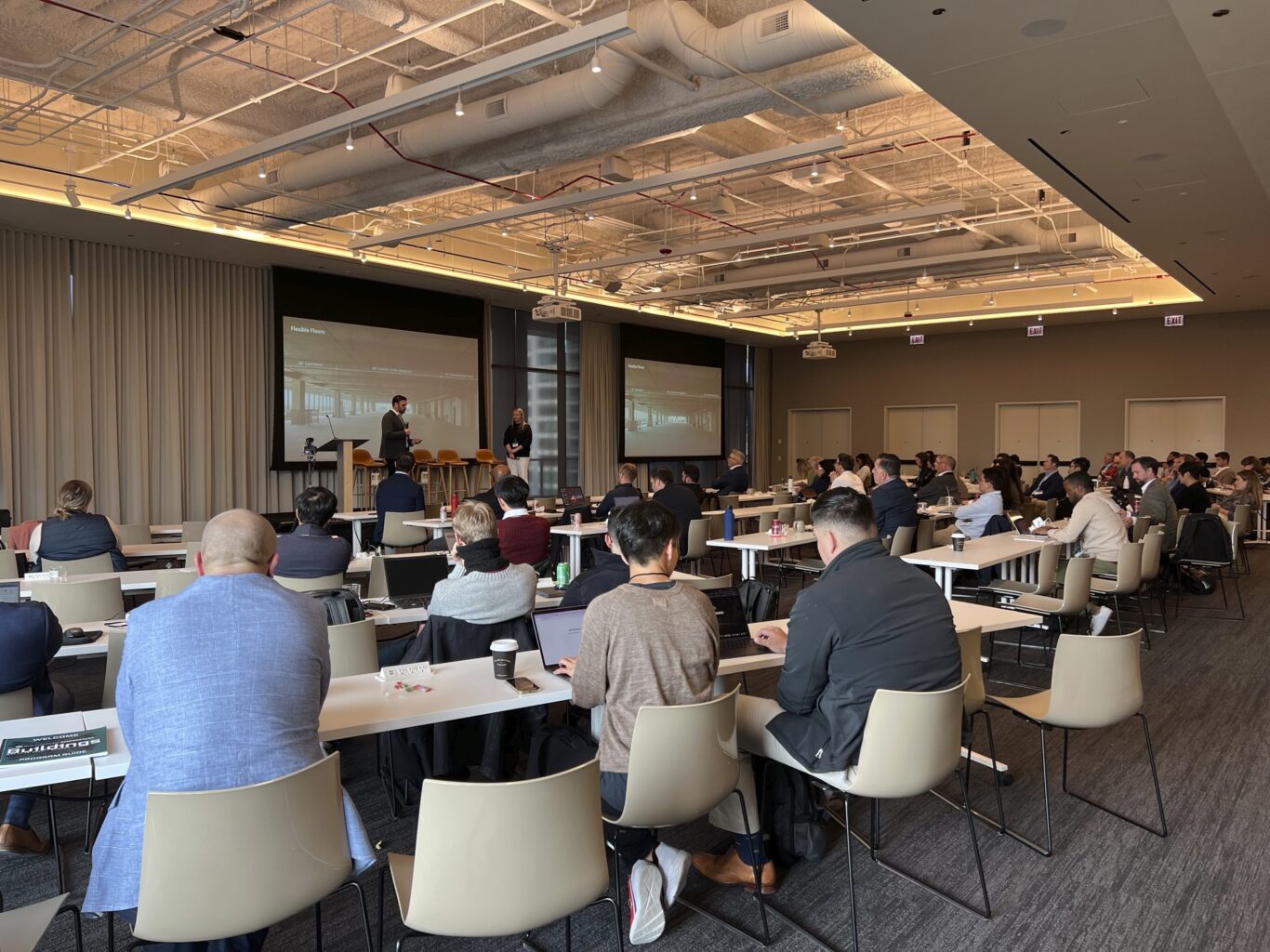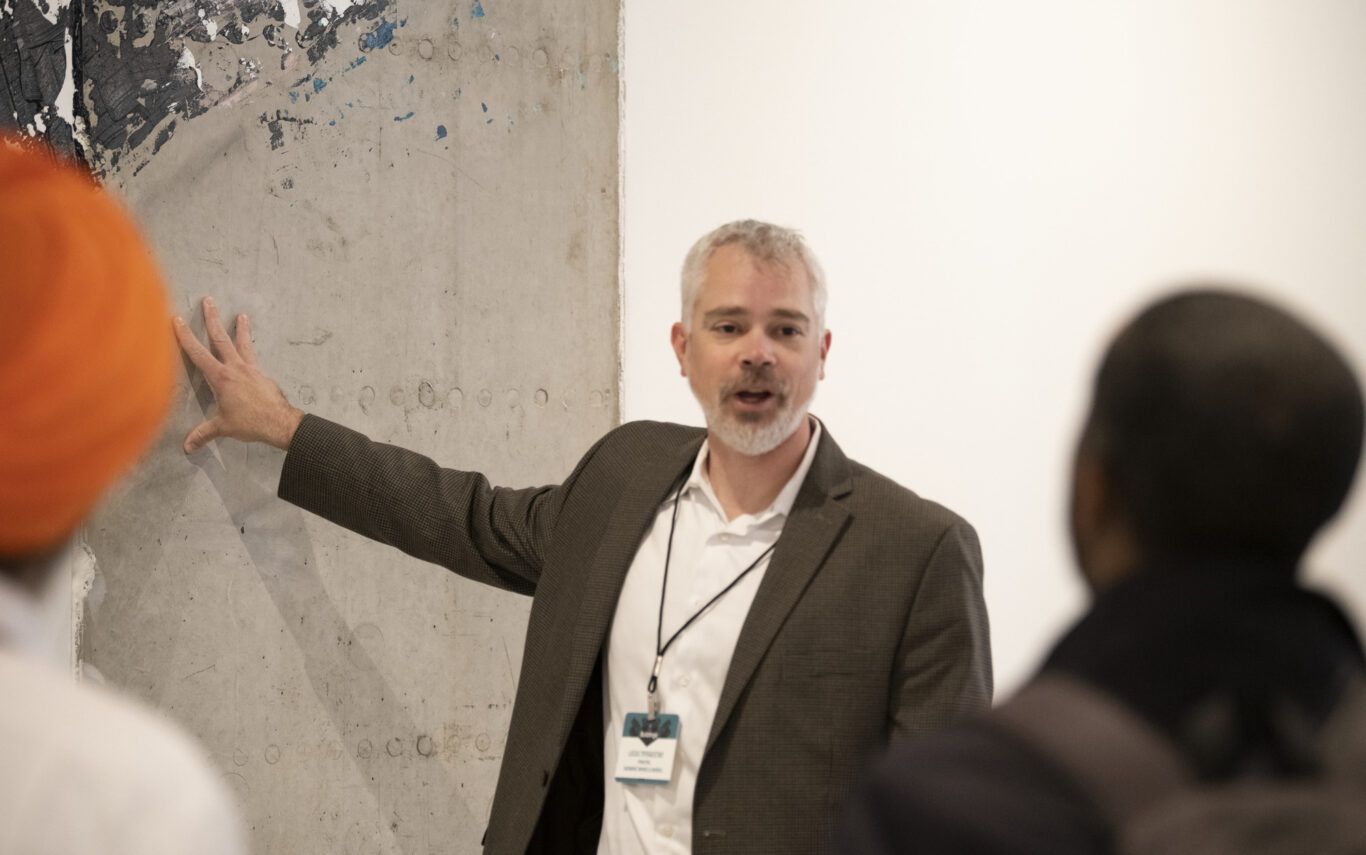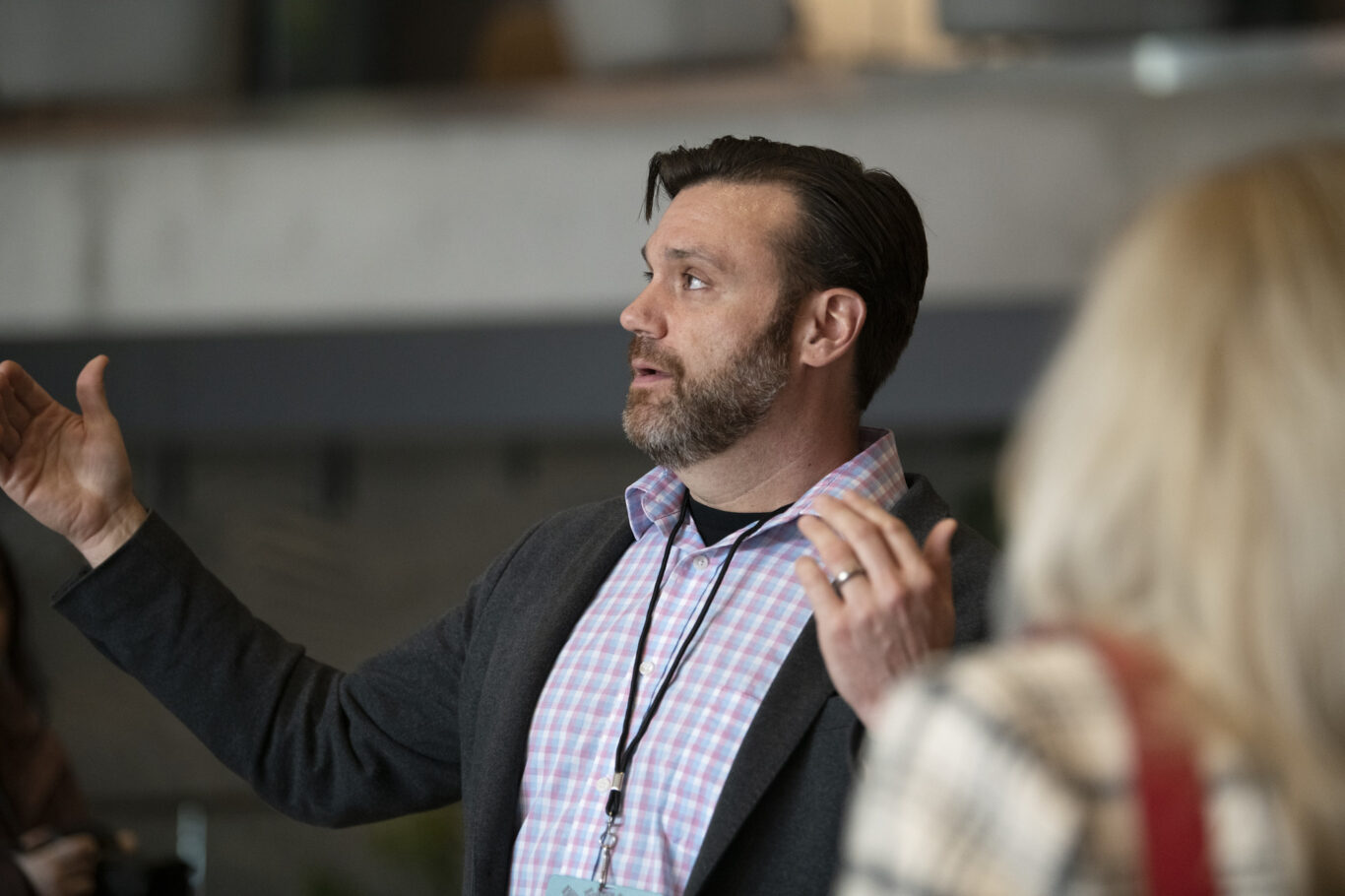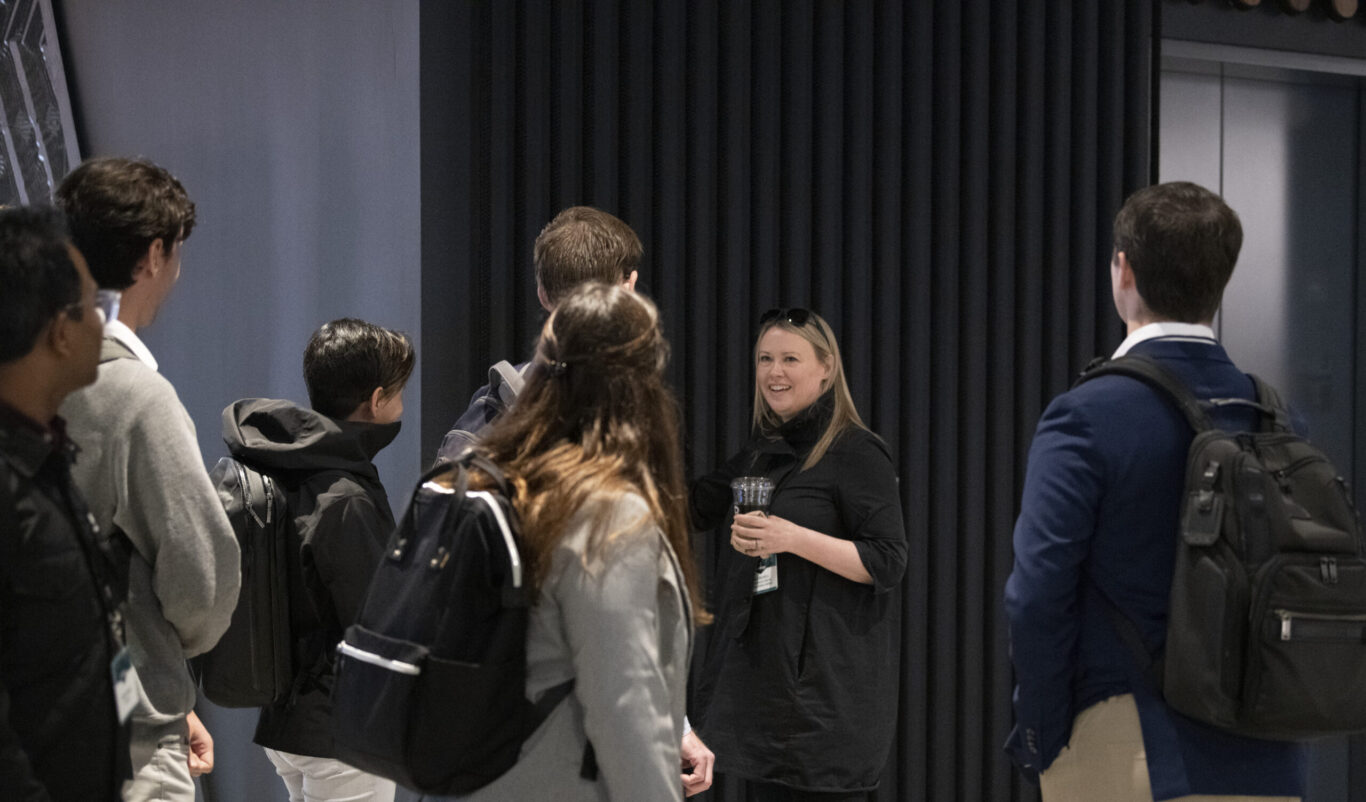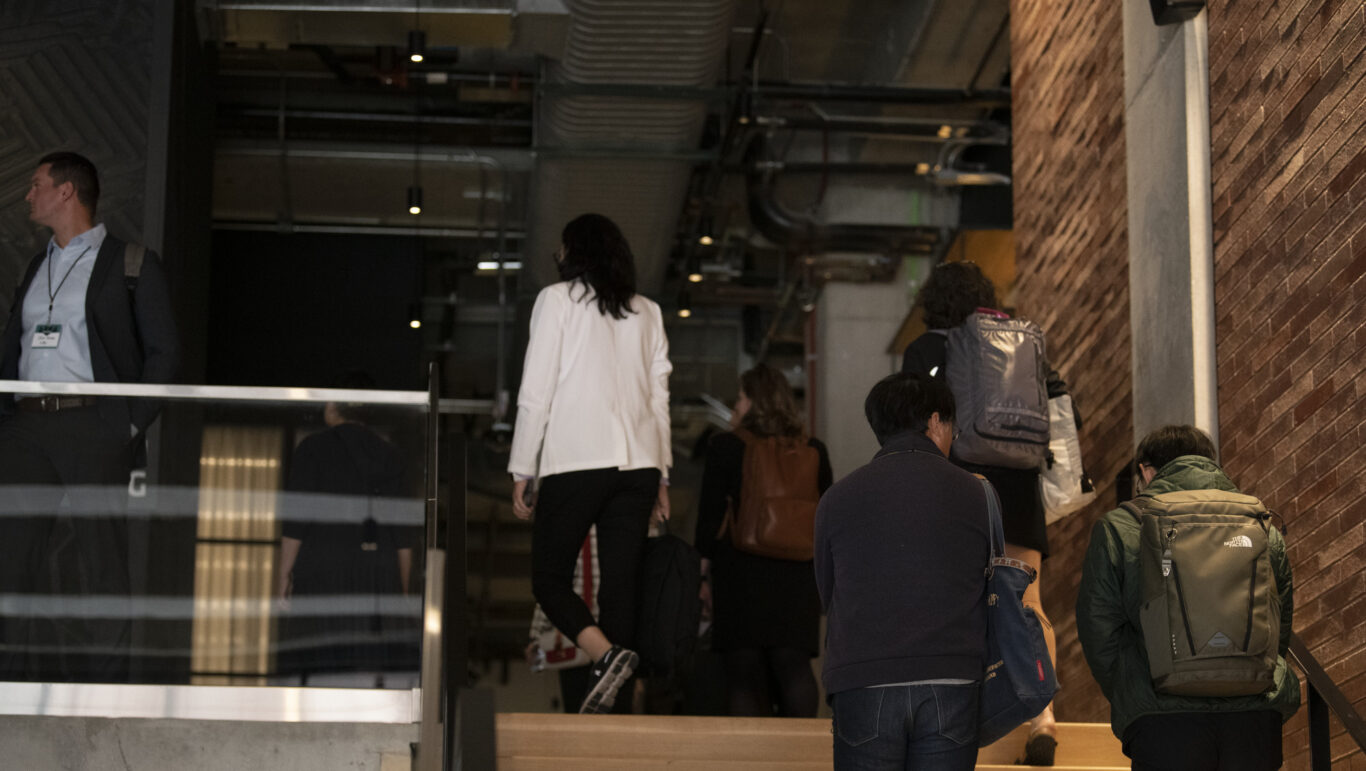 800 Fulton Market Interior Design Lead Julie Michiels and Technical Architect Kevin Rodenkirch presented at the BuiltWorlds conference in Chicago. The two were joined by Technical Architect Lucas Tryggestad on the second day of the conference to lead tours of the building, as a demonstration of many of the priorities and principles of modern workplace design.
During their presentation, Julie and Kevin spoke to the close collaboration between the interiors, architectural and structural teams throughout from design development to completion. Coined "Chicago's Smartest Building," the award-winning new mixed use work place located in Fulton Market reached almost 80% leased within its first year of opening. The 19-story building is characterized by full-length landscaped balconies, unique steel X-bracing, and its dynamic program inside, 800 Fulton. Following the presentation, Julie, Kevin and Lucas led guided tours through the building, showcasing conferencing amenities that open the community to reserve, capacity and data monitoring joined to lead tours of the building before ending the night with a reception on the 18th floor.
The BuiltWorlds Buildings Conference in Chicago with a focus on a blend of data and design practice to build cost-effective, sustainable, agile buildings that prioritize user experience, wellness, and more. The conference consists of panels, forum meetings, competitions and receptions to engage professionals across the AEC industry in the pursuit of bettering our built environment.
This year, the conference was held at 333 North Green, with a guided tour of 800 Fulton Market. Standing as an example of an efficient, sustainable building that prioritizes the wellbeing of its users and accessibility to the community, 800 Fulton Market wrapped up the conference as a new benchmark for the future of architecture.