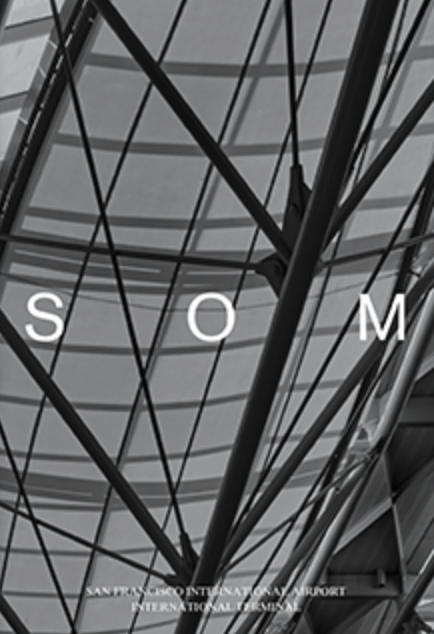 Designing the International Terminal at San Francisco International Airport marked an important turning point in SOM's practice: it cemented the firm's reputation as experts in airport design, as well as the civic, social, and cultural needs it must address. Led by Design Partner Craig Hartman, the project proved an influential test bed for an integrated and interdisciplinary design approach. Completed in 2000, the building stands as a prime example of an airport as a grand civic space, and demonstrates SOM's lasting embrace of structure as a poetic medium. The terminal's hangar-like structure and massive, double-cantilevered roof evoke both the San Francisco Bay Area landscape and the history of aviation itself.
This publication is the third in a series of single-building monographs produced by SOM which seeks to illuminate projects that distill and clarify the firm's design ethos. It explores the development and lasting impact of the International Terminal, including its origins in a complex and historically rich site, the building's design conception and execution, and SOM's partnership with longtime collaborator James Carpenter in developing the terminal's iconic light reflectors.
The book includes contributions by architectural historians Nicholas Adams and William Littman, along with a chapter by Craig Hartman, supplemented by sketches, schematics, and original renderings from SOM. The striking photography of Timothy Hursley captured at the terminal's outset, together with vibrant contemporary shots by Bruce Damonte, express the monumental yet light and airy character of this unique building. The timeless and elegant qualities of the terminal's design secure its place among the most characteristic expressions of SOM's design philosophy.
Read an excerpt from the book on Medium.